Submitted by
YAatBooksInc
on Tue, 03/26/2019 - 12:00am
---
Teen Advisory Board Member Evgenia Reviews Strange Grace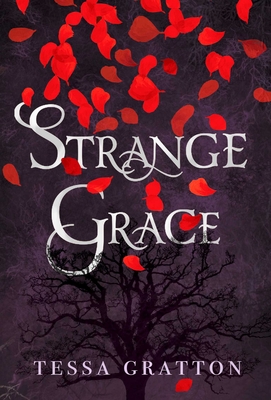 Strange Grace by Tessa Gratton
Tessa Gratton's dark and mysterious novel, Strange Grace, tells the story of a small village that made a deal with a devil long ago. Every seven years, the people sacrifice a young man to the forest and, in return, are protected from harm or disease. When her friend Rhun is at risk of being chosen, Mairwen, the daughter of a witch begins to suspect something not being quite right about the old story and is intent on making sure that no other boy's lives are taken in vain.

One of the most interesting aspects of the book was the characters and their interactions with each other. They were all wildly different, with curious Mairwen, noble Rhun, and hot-headed Arthur. All of them developed as the story continued, completing the book as different people than those in the beginning. Additionally, the book has a long exposition, but the moment that it reaches the climax, it becomes fast-paced and exciting, leaving the reader guessing about what comes next. Gratton throws in twists and turns before finally reaching an impossible to predict ending.
Ideal for fans of horror and fantasy, Strange Grace is a well-written, intriguing journey through the forest, with plenty of plot twists and secrets along the way.
Strange Grace is available in stores now!