Submitted by
YAatBooksInc
on Tue, 04/09/2019 - 12:56pm
---
Teen Advisory Board Member Ava Reviews Seafire.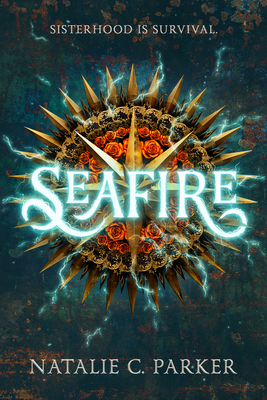 Seafire by Natalie C. Parker
After her family is killed by corrupt warlord Aric Athair and his bloodthirsty army of Bullets, Caledonia Styx must captain her ship, the Mors Navis, with a crew of girls and women just like her. The crew has one mission: stay alive, and take down Aric's armed and armored fleet.
But when Caledonia's best friend and second-in-command barely survives an attack thanks to help from a Bullet looking to defect, Caledonia finds herself questioning whether to let him join their crew. Is this boy the key to taking down Aric Athair once and for all . . . or will he threaten everything the women of the Mors Navis have worked for?
I absolutely adore this badass feminist pirate story! The contrast between Caledonia, the headstrong Captain of the Mors Navis, and Pisces, her compassionate first mate, is the sort of female friendship I absolutely adore. Their solutions to escape are so cleverly planned out by the author, easy to comprehend and a joy to read. Adding to the amazingness of this book, Seafire is abundant with diversity. Not only are many characters described as having various skin tones, one crucial character is deaf and others are involved in LGBTQ+ relationships (as expected in an all-female environment).
If Seafire by Natalie C. Parker is missing from your shelf, then make a note to read it! You will have no regrets.
Seafire is available in stores now!