Submitted by
YAatBooksInc
on Wed, 05/15/2019 - 1:17pm
---
Teen Advisory Board Member Evgenia Reviews The Gilded Wolves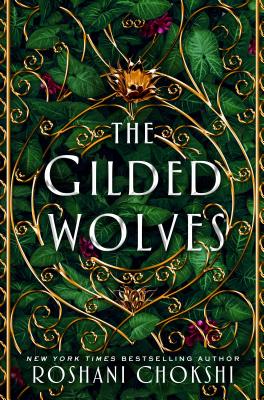 Gilded Wolves by Roshani Chokshi
In Paris of the late 1880s, the city is full of power, wealth, and magic. At the forefront of everything is the Order of Babel, an elite group that holds control over many magical artifacts. Severin is a young hotel owner whose claim to the bloodline of House Vanth, one of the four houses belonging to the order, was denied years ago. When a nobleman offers him a chance to take back his title and in return, find an ancient artifact, Severin accepts and enlists the help of his mismatched group of friends. Among them is Layla, a performer with a painful past, Tristan, Severin's closest childhood friend, Enrique, a knowledgeable historian, and Zofia, a gifted engineer.
This novel is richly descriptive, dropping the reader into the center of "la belle epoque" (the beautiful era) Paris, a city full of nightclubs, exhibitions, and lavish parties. The writing creates beautiful imagery and builds a world of intrigue and surprises. Additionally, Chokshi does not shy away from the dark side of the city, expressing the horrors of human zoos and sideshow attractions. The unpleasant aspects are put on display, revealing that the golden age may not have been as beautiful as it may have seemed.
The characters were easily one of the best aspects of The Gilded Wolves. They had complex relationships with each other and they all had their own defined traits and well-developed pasts. Layla especially had a compelling past that was revealed over the course of the book. Her relationship with Severin was intriguing and intensified as the novel continued.
This book is perfect for readers who love a little bit of magic, mystery, and wonder. Expect plenty of excitement and unexpected twists and turns in this fascinating, compelling book.
Gilded Wolves is in stores now!