Submitted by
YAatBooksInc
on Sat, 01/11/2020 - 3:42pm
Here are six characters that totally represent the first half of the Zodiac!
*Disclaimers—This is not according to the characters' birthdays, but rather to their personalities.
1. Maia from SPIN THE DAWN is an Aries!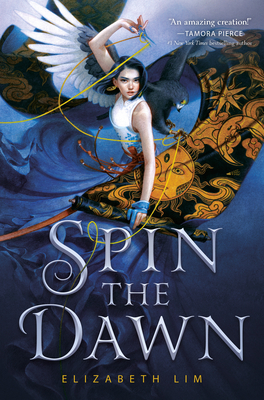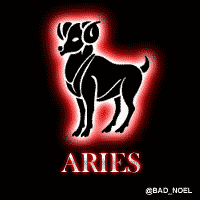 Maia Tamarin dreams of becoming the greatest tailor in the land, but as a girl, the best she can hope for is to marry well. When a royal messenger summons her ailing father, once a tailor of renown, to court, Maia poses as a boy and takes his place. She knows her life is forfeit if her secret is discovered, but she'll take that risk to achieve her dream and save her family from ruin. There's just one catch: Maia is one of twelve tailors vying for the job.
Backstabbing and lies run rampant as the tailors compete in challenges to prove their artistry and skill. Maia's task is further complicated when she draws the attention of the court magician, Edan, whose piercing eyes seem to see straight through her disguise.
And nothing could have prepared her for the final challenge: to sew three magic gowns for the emperor's reluctant bride-to-be, from the laughter of the sun, the tears of the moon, and the blood of stars. With this impossible task before her, she embarks on a journey to the far reaches of the kingdom, seeking the sun, the moon, and the stars, and finding more than she ever could have imagined.
Firey and passionate, Maia fully embodies the characteristics of an Aries. Both take rein of their lives and refuse to let anything stop them from reaching their goals, being from the fire element.
2.Mercy from OUTRUN THE MOON is Taurus!
By Stacey Lee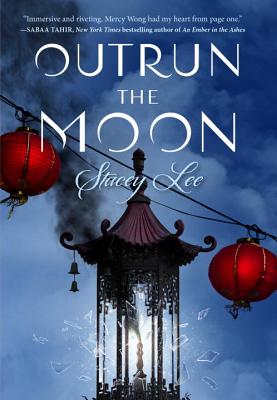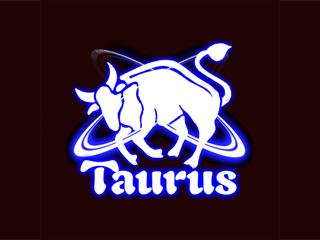 San Francisco, 1906: Fifteen-year-old Mercy Wong is determined to break from the poverty in Chinatown, and an education at St. Clare's School for Girls is her best hope. Although St. Clare's is off-limits to all but the wealthiest white girls, Mercy gains admittance through a mix of cunning and a little bribery, only to discover that getting in was the easiest part. Not to be undone by a bunch of spoiled heiresses, Mercy stands strong—until disaster strikes.
On April 18, a historic earthquake rocks San Francisco, destroying Mercy's home and school. With martial law in effect, she is forced to wait with her classmates for their families in a temporary park encampment. Though fires might rage, and the city may be in shambles, Mercy can't sit by while they wait for the army to bring help—she still has the "bossy" cheeks that mark her as someone who gets things done. But what can one teenage girl do to heal so many suffering in her broken city?
Mercy, a definite Taurus, knows exactly what she wants, but she must learn to sometimes compromise with others.
3.Elle from MY ALMOST FLAWLESS TOKYO DREAM LIFE is Gemini!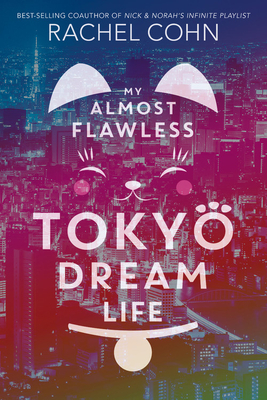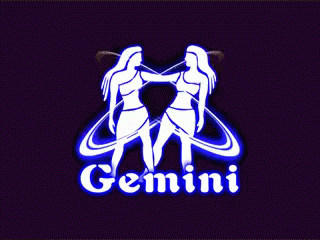 In the Land of the Rising Sun, where high culture meets high kitsch, and fashion and technology are at the forefront of the First World's future, the foreign-born teen elite attend ICS-the International Collegiate School of Tokyo. Their accents are fluid. Their homes are ridiculously posh. Their sports games often involve a (private) plane trip to another country. They miss school because of jet lag and visa issues. When they get in trouble, they seek diplomatic immunity.
Enter foster-kid-out-of-water Elle Zoellner, who, on her sixteenth birthday discovers that her long-lost father, Kenji Takahari, is actually a Japanese hotel mogul and wants her to come live with him. Um, yes, please! Elle jets off first class from Washington D.C. to Tokyo, which seems like a dream come true. Until she meets her enigmatic father, her way-too-fab aunt, and her hyper-critical grandmother, who seems to wish Elle didn't exist. In an effort to please her new family, Elle falls in with the Ex-Brats, a troupe of uber-cool international kids who spend money like it's air. But when she starts to crush on a boy named Ryuu, who's frozen out by the Brats and despised by her new family, her already tenuous living situation just might implode.
My Almost Flawless Tokyo Dream Life is about learning what it is to be a family, and finding the inner strength to be yourself, even in the most extreme circumstances.
Elle is curious to try new things in her Tokyo dream life, but will her Gemini's typical anxiety hold her back?
4.Esther from A SELF-DEFINITIVE LIST OF WORST NIGHTMARES is Cancer!
By Krystal Sutherland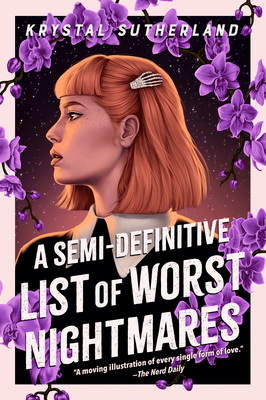 Ever since Esther Solar's grandfather met Death, her entire family has been doomed to suffer one great fear in their lifetime—a fear that will eventually lead each and every one of them to their graves. Take Esther's father, for instance: He's an agoraphobe who hasn't left the basement in six years. Then there's her twin brother, Eugene, whose fear of the dark goes far beyond the things that go bump in the night. And her mother, Rosemary, is absolutely terrified of bad luck.
As for Esther, she's managed to escape the curse…so far. She doesn't yet have a great fear because she avoids pretty much everything. Elevators, small spaces, crowds—anything that might trigger a phobia is off-limits and is meticulously recorded in her semi-definitive list of worst nightmares.
Esther thinks she has it all figured out, until she's reunited with an old elementary school classmate—and first crush—Jonah Smallwood. The encounter leaves her stranded at a bus stop and swindled out of her phone, all her cash, a Fruit Roll-Up she'd been saving, and her list—not to mention her dignity. But the theft is also the beginning of an unexpected friendship between the two, one that sends the pair on a journey of self-discovery as they try to break the curse that's consumed Esther's family. Together they face their greatest fears, one debilitating phobia at a time, only to discover the one fear they hadn't counted on: love.
Esther, like any other Cancer, has a wild imagination that can conjure an infinite number of what-ifs, but her what-ifs also prevent her from living her life to the fullest.
5.Hetty from WILDER GIRLS is a Leo!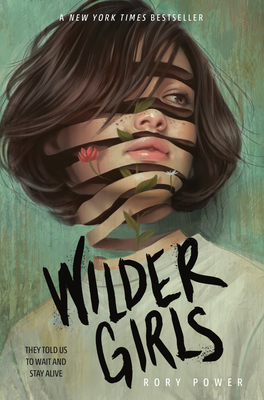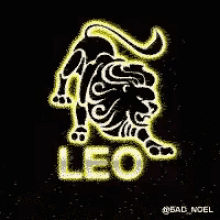 It's been eighteen months since the Raxter School for Girls was put under quarantine. Since the Tox hit and pulled Hetty's life out from under her.
It started slow. First the teachers died one by one. Then it began to infect the students, turning their bodies strange and foreign. Now, cut off from the rest of the world and left to fend for themselves on their island home, the girls don't dare wander outside the school's fence, where the Tox has made the woods wild and dangerous. They wait for the cure they were promised as the Tox seeps into everything.
But when Byatt goes missing, Hetty will do anything to find her, even if it means breaking quarantine and braving the horrors that lie beyond the fence. And when she does, Hetty learns that there's more to their story, to their life at Raxter, than she could have ever thought true.
Hetty would totally be a Leo, dazzling and protective as they are. She's firey, dynamic, and would stop at nothing to save her friends.
6. Princess Anthia from THE STORM CROW is a Virgo!
By: Kalyn Josephson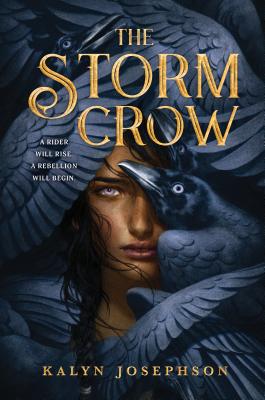 In the tropical kingdom of Rhodaire, magical, elemental Crows are part of every aspect of life...until the Illucian empire invades, destroying everything.
That terrible night has thrown Princess Anthia into a deep depression. Her sister Caliza is busy running the kingdom after their mother's death, but all Thia can do is think of all she has lost.
But when Caliza is forced to agree to a marriage between Thia and the crown prince of Illucia, Thia is finally spurred into action. And after stumbling upon a hidden Crow egg in the rubble of a rookery, she and her sister devise a dangerous plan to hatch the egg in secret and get back what was taken from them.
Princess Anthia is loyal and logical, just like a Virgo. Although she is calm and collected, she is fierce when it comes to her family.