PLEASE NOTE
Books must show: IN STOCK at your desired location for same day pick-up in stores. We recommend calling stores that show low stock numbers.
Ghosting (Paperback)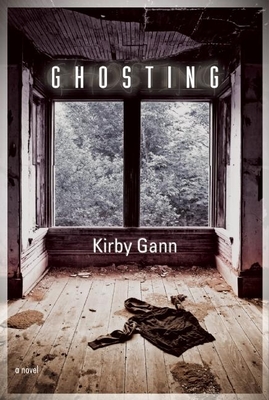 $15.95
Usually Ships in 1-5 Days
Description
---
A genre-subverting literary noir set in the drug underworld.
About the Author
---
Kirby Gann's first novel, The Barbarian Parade, was called "a striking debut for a novelist of daring creativity and passion" by Edmund White. His short fiction has appeared in Witness, The Crescent Review, American Writing, The Louisville Review, The Southeast Review, and The Southern Indiana Review. He is also Managing Editor at Sarabande Books, and teaches in the MFA Program at Spalding University.
Praise For…
---
Unfolding with unflinching clarity and moral inevitability, this is a tale of love and loyalty, family and duty, naïveté and duplicity, played out on an amoral landscape of drugs and violence...Hillbilly noir as literary fiction of the first order."Kirkus Reviews

the characters are fully realizedrooted in the land and veined with bad bloodand their motivations are complex and believable. Violent, bloody, and darkly beautiful, this is a fascinating novel depicting the seedy bottom of an America in decline."Publisher's Weekly (starred review)

In Ghosting, Kirby Gann has created an utterly compelling ode to the fearsome and contradictory desires of his unforgettable characters. Writing in brilliantly sustained licks of prose, Gann gives us flesh-and-blood human beings who cannot escape what they cannot help wanting. Their fate is true, the ride beautiful and dark."
John Burham Schwartz ,author of Reservation Road and Northwest Corner

With a plot as full of twists and turns as an ancient Greek tragedy, Kirby Gann's Ghosting is one of the most beautifully worded and superbly crafted novels about the fateful consequences of being caught up in the criminal life that I have ever read.And I'm speaking truth."
Donald Ray Pollock, author of The Devil All the Time and Knockemstiff

What a richly imagined world Kirby Gann has wrought in Ghosting. A frightful world of drug running and addiction, but beneath that a story of family and the desire for safety and peace. This novel is full of grit and the yearnings of the human heart. Its carefully drawn characters latched onto me and wouldn't let me go."
Lee Martin, author of Break the Skin and The Bright Forever

Combining grit and poetry, deep feeling and an unsentimental gaze, Kirby Gann has written a novel as intimate as the stifling locale where it's set and as expansive as the minds and voices of the people ensnared there. Ghosting is dark, funny, unexpected, and populated with characters we immediately recognize even as they avoid cliché."Christopher Sorrentino, author of Trance and Sound on Sound