Structural Packaging: Design Your Own Boxes and 3-D Forms (Paperback)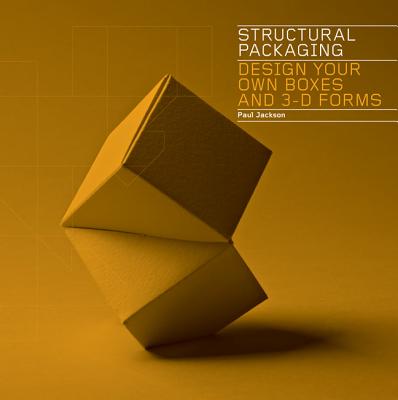 $24.95
Usually Ships in 1-5 Days
Description
---
Unlike other packaging titles, which simply provide templates to copy, this book enables designers of all packaging types to create 3-D packaging forms that are specific to their needs rather than based on an existing design. Structural Packaging gives the reader an understanding of the underlying principles of packaging construction and the technical knowledge and confidence to develop a greater number of their own unusual and innovative designs.
About the Author
---
PAUL JACKSON trained in Fine Art at University College, London, and has been a freelance origami artist and paper engineer since 1982. Born in the North of England, in 2000 he relocated to Israel. He divides his time between creative exposition of traditional origami model-making techniques and the
free application of these techniques in design manufacturing.
Over the years, Jackson has worked for many of the U.K.'s leading advertising agencies and design groups, creating origami models for use in newspaper advertisements, magazine articles, annual reports, brochures and trade exhibitions. Clients have included British Airways, Hewlett Packard, Canon
Cameras, Vogue Italia and BBC-TV. His own innovative origami creations have been exhibited worldwide at a wide range of festivals and art galleries including the Carrousel du Louvre, Paris; the Mina Paper Museum, Japan; and the Southeastern Origami Festival, North Carolina.