Unwanted (Paperback)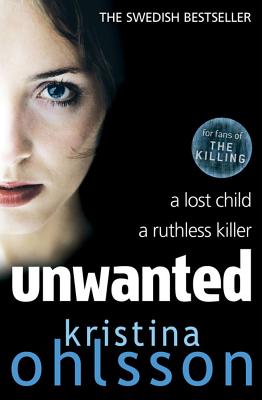 This Book Is Not Sold Online - In Store Special Order Only
Description
---
International crime's newest publishing star Kristina Ohlsson makes her American debut with "Unwanted," the first installment of the Frederika Bergman crime series and winner of Sweden's prestigious Gold Pocket Book Award.Winner of the 2010 Stabilo Prize for Best Crime Writer of Southern Sweden, Ohlsson creates a suspenseful and gripping tale of murder in the first installment of her enormously successful crime series.""
In the middle of a rainy Swedish summer, a little girl is abducted from a crowded train. Despite hundreds of potential witnesses, no one noticed when the girl was taken, and, in what seems to be merely a coincidence, her mother has been left behind at the previous station. Inspector Frederika Bergman and her team of federal investigators are called in and assigned to what at first seems to be a classic custody dispute.
But when the child is found dead in the far north of Sweden with the word "unwanted" scribbled on her forehead, the case soon turns into the investigation team's worst nightmare--the pursuit of a brilliant and ruthless killer.
Kristina Ohlsson's "Unwanted" is a refreshing debut, a creepy page-turner full of life and presence that will keep readers captivated with suspense until its powerful conclusion.