Death Comes for the Archbishop (Paperback)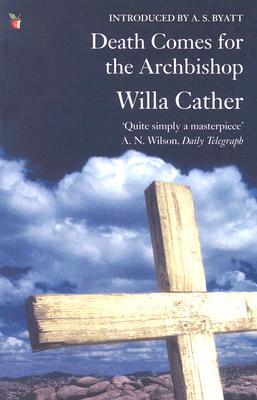 This Book Is Not Sold Online - In Store Special Order Only
Description
---
In 1851 Bishop Latour and his friend Father Valliant are despatched to New Mexico to reawaken its slumbering Catholicism. Moving along the endless prairies, Latour spreads his faith the only way he knowsgently, although he must contend with the unforgiving landscape, derelict and sometimes openly rebellious priests, and his own loneliness. Over nearly40 years, they leave converts and enemies, crosses, and occasionally ecstasy in their wake. But it takes a death for them to make their mark on the landscape forever.
About the Author
---
A Pulitzer Prize-winning author, Willa Cather s work was profoundly influenced by her upbringing in rural Nebraska. During her young adulthood Cather proved herself intelligent and capable, initially training for a career as a medical doctor, but discovered a love of, and talent for, writing while attending the University of Nebraska. Following graduation, Cather worked as a journalist for several women s magazines before becoming a high school teacher; an opportunity work as an editor at McClure s provided Cather with her first chance to publish as the magazine serialized her first novel, Alexander s Bridge, to critical acclaim. This was soon followed by works that have since become best-loved American classics, including My ?ntonia, The Song of the Lark, and her Pulitzer-Prize winner, One of Ours. Cather died in 1947 at the age of 73.

A.S. Byatt is an internationally acclaimed novelist, short-story writer, and critic. Her books include the Booker Prize winning Possession, as well as The Children s Book and the quartet of The Virgin in the Garden, Still Life, Babel Tower, and A Whistling Woman. She was appointed Dame of the British Empire in 1999 and has been awarded numerous prizes, including the Commonwealth Writers Prize, the PEN/Macmillan Silver Pen Award, and the Irish Times International Fiction Prize. She lives in London, England.