PLEASE NOTE
Books must show: IN STOCK at your desired location for same day pick-up in stores. We recommend calling stores that show low stock numbers.
Fremont Older and the 1916 San Francisco Bombing: A Tireless Crusade for Justice (Paperback)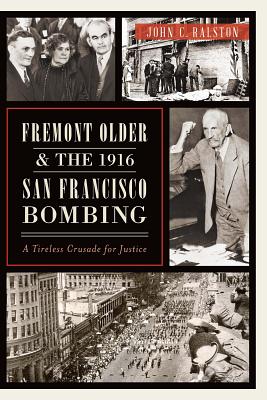 $19.99
In Stock - See Store Locations Below
Description
---
On Saturday, July 22, 1916, as Preparedness Day" parade units assembled south of San Francisco's Market Street, a terrorist bomb exploded, killing ten people and wounding forty. San Francisco was outraged. Instead of searching for the perpetrators, however, the district attorney used the bombing as an excuse to arrest, try and convict two obscure labor figures without evidence. Author John C. Ralston chronicles the dramatic events following the initial tragedy as newspaper editor Fremont Older discovers the case is based on blatant perjury and exposes the secondary crime to the public. What became known as the "American Dreyfus Case" led to an international outcry, finally resulting in one defendant's pardon and the other's parole--but only after both men had been imprisoned for twenty-three years..
About the Author
---
John C. Ralston is a third-generation San Franciscan with a strong interest in his native city. John holds a history degree from University of California, Berkeley, and a teaching credential from San Francisco State University. A member of several local historical organizations, John is Program Director of the Los Altos Hills Historical Society.