Stiff: The Curious Lives of Human Cadavers [With Earbuds] (Pre-Recorded Audio Player)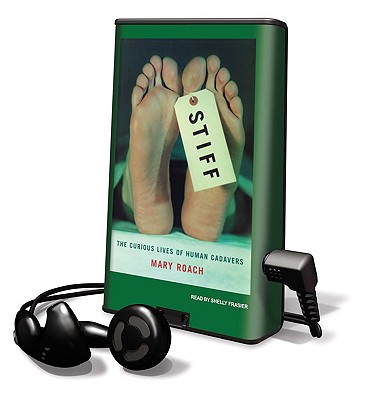 This Book Is Not Sold Online - In Store Special Order Only
Description
---
For 2,000 years, cadavers---some willingly, some unwittingly---have been involved in science's boldest strides and weirdest undertakings. In this fascinating, ennobling account, Mary Roach visits the good deeds of cadavers over the centuries and, in so doing, tells the engrossing story of our bodies when we are no longer with them.
About the Author
---
Mary Roach is the author of Stiff: The Curious Lives of Human Cadavers, Spook: Science Tackles the Afterlife, Bonk: The Curious Coupling of Science and Sex, and Packing for Mars: The Curious Science of Life in the Void. She lives in Oakland, California.

Shelly Frasier has recorded over fifty audiobooks. She can be heard narrating such classics as "Tarzan of the Apes" by Edgar Rice Burroughs and "Alice's Adventures in Wonderland" by Lewis Carroll.