The Rage (Paperback)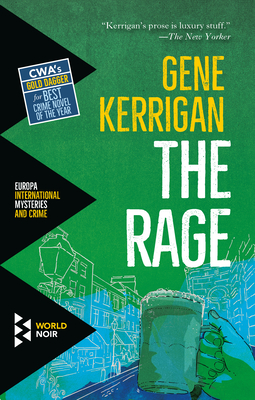 Description
---
Just released from jail, a thief is planning for an armored car robbery. An honest policeman, discouraged by his crooked colleagues, is investigating the murder of a banker. A call from an old acquaintance will change his course of investigation.
About the Author
---
Gene Kerrigan is an award-winning Irish journalist and writer. Born in Dublin, Kerrigan wrote for "Hot Press" and "Magill" in the 1970s and 1980s before moving to the "Irish Independent". Winner of World Journalist of the Year in 1985 and 1990, Kerrigan s work focuses heavily on crime, political corruption and social issues.
He is the author of a number of works of non-fiction, including "Another Country: Growing Up in 50s Ireland", "Hard Cases: True Stories of Irish Crime" and "Never Make a Promise You Can t Keep: How to Succeed in Irish Politics". He is also a successful crime writer, and was awarded the 2012 Gold Dagger Prize for his novel "The Rage".