The Scar Boys (Paperback)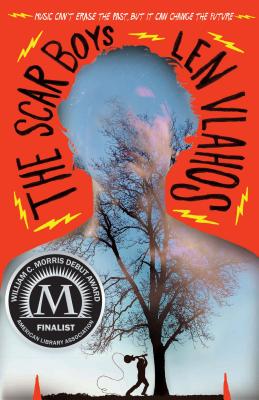 Staff Reviews
---
Harbinger
"Harry" Robert Francis Jones was tied up to a tree, which was then hit by
lightning. And he bears the scars of that horrific event into his teen years, which forces him into
solitude. But when he gets older, he meets Johnny, his becomes best friend. Soon, they
start a punk rock band called The Scar Boys and craziness ensues. This book
revolves around their dysfunctional, and at times toxic, relationship.
Johnny is a persuasive, self-important, narcissistic jerk but Harry literally
doesn't have any better options. He just goes along with whatever Johnny wants,
even after Johnny pursues a relationship with the girl Harry falls in love
with. Full of great rock music and complicated characters, this book is a quick
read for anyone who loves music and it's power.
— Ren, Compass Books in SFO
This is the book to get the teen who doesn't feel like another trite coming-of-age story to remind them of how special they are. Harry tells his story in a sincere voice, from being struck and scarred by lightning, to the complicated relationship he has with his best friend, when he starts a punk band. Caustic, bittersweet, and accurately reminiscent of the angsty teenager. Its brevity and addictiveness make it great for a reluctant reader. Ages 12+
— Marie