The Bridge of Beyond (Paperback)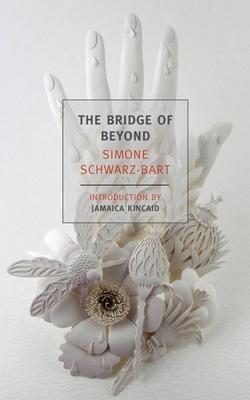 $16.95
Usually Ships in 1-5 Days
Description
---
This is an intoxicating tale of love and wonder, mothers and daughters, spiritual values and the grim legacy of slavery on the French Antillean island of Guadeloupe. Here long-suffering Telumee tells her life story and tells us about the proud line of Lougandor women she continues to draw strength from. Time flows unevenly during the long hot blue days as the madness of the island swirls around the villages, and Telumee, raised in the shelter of wide skirts, must learn how to navigate the adversities of a peasant community, the ecstasies of love, and domestic realities while arriving at her own precious happiness. In the words of Toussine, the wise, tender grandmother who raises her, Behind one pain there is another. Sorrow is a wave without end. But the horse mustn t ride you, you must ride it.
A masterpiece of Caribbean literature, "The Bridge of Beyond" relates the triumph of a generous and hopeful spirit, while offering a gorgeously lush, imaginative depiction of the flora, landscape, and customs of Guadeloupe. Simone Schwarz-Bart's incantatory prose, interwoven with Creole proverbs and lore, appears here in a remarkable translation by Barbara Bray.
About the Author
---
Alfred Fralin is Chairman of Romance Languages at Washington and Lee University, USA.

Barbara Bray has twice won the Scott Moncrief Prize for her translations, as well as the French-American Foundation Prize. She has collaborated with Harold Pinter and Joseph Losey on a lm adaptation of Proust s A la recherche du temps perdu. She passed away in 2010.

Jamaica Kincaid was born in St. John's, Antigua. Her books include "At the Bottom of the River", "Annie John", "Lucy", "The Autobiography of My Mother", and "My Brother". She lives with her family in Vermont.
Praise For…
---
"This is an infinite, celebratory novel, containing multitudes in the space of each rich sentence—a masterpiece of Caribbean literature that certainly deserves the badge of the classic." —World Literature Today

"Most striking about this book is how magical the story is, even at its darkest. The Bridge of Beyond is a lush and entrancing fable about history and family and love. It is, truly, a hallmark of Caribbean literature." —The Nation

"An immersive experience and a very fine translation by Barbara Bray from the original French." —The Guardian (UK)

"It is like a fable in the form of a ballad, which is to say it is poetical but not always clear. Its languorous sense of ease, dangerously close to delusion, gives scope to Simone Schwarz-Bart's considerable gift for describing the trees and flowers of her native island." —Paul Theroux, The New York Times
 
"In a literary field saturated with messianic heroes, be they poetic or proletarian, The Bridge of Beyond plunges us into a fabulous story of women, the chronicle of a mythical line of matrons: the Lougandors. Yet something would be lacking if we saw it merely as, for example, a rewriting of [Jacques Roumain's] Masters of the Dew, where a family of women are playing their version of Manuel. In comparison with these pre-texts, Simone Schwarz-Bart innovates. She innovates by metamorphosing the Creole oral tradition." —Maryse Condé
 
"Her stories seem to gleam with the polish of re-telling and are a distillation of passion and experience in which every trace of whimsicality and affectation have been squeezed out by the knowledge of real suffering. The virtues are, of course, not [the character] Toussine's but the author's, but so natural is this that it is easy to forget that it is a work of fiction; it is a very fine achievement." —The Irish Times
 
"The book's gift of life is so generous, and its imagery so scintillant in the sunlight of love, that we believe every word."—John Updike, The New Yorker
 
"There's magic, madness, glory, tenderness, above all abundant hope." —Financial Times
 
"The language...is as luxuriant as the foliage of the Antilles." —The Times (London)