Tender Is the Night (Compact Disc)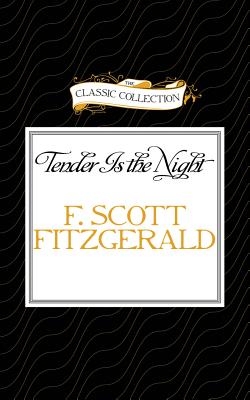 This Book Is Not Sold Online - In Store Special Order Only
Description
---
Published in 1934, "Tender Is the Night" was one of the most talked-about books of the year.
"It's amazing how excellent much of it is," Ernest Hemingway said to Maxwell Perkins. "I will say now," John O'Hara wrote to Fitzgerald, ""Tender Is the Night" is in the early stages of being my favorite book, even more than "This Side of Paradise."" And Archibald MacLeish exclaimed: "Great God, Scott. You are a fine writer. Believe it not me."
Set on the French Riviera in the late 1920s, "Tender Is the Night" is the tragic romance of the young actress Rosemary Hoyt and the stylish American couple Dick and Nicole Diver. A brilliant young psychiatrist at the time of his marriage, Dick is both husband and doctor to Nicole, whose wealth goads him into a lifestyle not his own, and whose growing strength highlights Dick's harrowing demise.
A profound study of the romantic concept of character lyrical, expansive, and hauntingly evocative "Tender Is the Night," Mabel Dodge Luhan remarked, raised F. Scott Fitzgerald to the heights of a "modern Orpheus."
About the Author
---
F. Scott Fitzgerald was born in St. Paul, Minnesota, in 1896, attended Princeton University, and published his first novel, This Side of Paradise, in 1920. That same year he married Zelda Sayre and the couple divided their time among New York, Paris, and the Riviera, becoming a part of the American expatriate circle that included Gertrude Stein, Ernest Hemingway, and John Dos Passos. Fitzgerald was a major new literary voice, and his masterpieces include The Beautiful and Damned, The Great Gatsby, and Tender Is the Night. He died of a heart attack in 1940 at the age of forty-four, while working on The Love of the Last Tycoon. For his sharp social insight and breathtaking lyricism, Fitzgerald is known as one of the most important American writers of the twentieth century.

Therese Plummer is an actor, award-winning voice-over artist, and counselor living and working in New York City. She has narrated a number of award-winning audiobooks and has appeared in a variety of television and film roles. As an adolescent counselor, Plummer spent five years using drama therapy techniques in individual and group settings before moving to New York.