The True Blue Scouts of Sugar Man Swamp (Hardcover)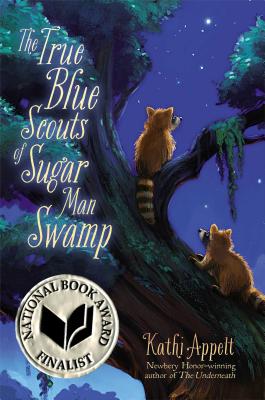 $16.99
Usually Ships in 1-5 Days
Staff Reviews
---
Normal
0
false
false
false
EN-US
X-NONE
X-NONE
MicrosoftInternetExplorer4
st1\:*{behavior:url(#ieooui) }
/* Style Definitions */
table.MsoNormalTable
{mso-style-name:"Table Normal";
mso-tstyle-rowband-size:0;
mso-tstyle-colband-size:0;
mso-style-noshow:yes;
mso-style-priority:99;
mso-style-qformat:yes;
mso-style-parent:"";
mso-padding-alt:0in 5.4pt 0in 5.4pt;
mso-para-margin:0in;
mso-para-margin-bottom:.0001pt;
mso-pagination:widow-orphan;
font-size:11.0pt;
font-family:"Calibri","sans-serif";
mso-ascii-font-family:Calibri;
mso-ascii-theme-font:minor-latin;
mso-fareast-font-family:"Times New Roman";
mso-fareast-theme-font:minor-fareast;
mso-hansi-font-family:Calibri;
mso-hansi-theme-font:minor-latin;
mso-bidi-font-family:"Times New Roman";
mso-bidi-theme-font:minor-bidi;}
Set in the bayous of East Texas, this tells of the struggle to save an tiny
unspoiled gem of wilderness and rural living fro two separate threats. In one
plotline a boy named Chap helps his mom run a pie shop beloved by the locals
for the exquisite pies made from sugarcane of the swamp surrounding them. He
mourns his grandfather who imparted Chap all manner of lore. Now their way of life
is threatened by one of those greedy cartoonish developers who often show up in
this sort of story.
Unbeknownst to the humans, a pair of young raccoons are concerened by another
attack on the swamp, in the form of a family of terrifing feral pigs crashing
towards the famous sugarcane. these plucky little critters, Bingo and J'miah
are the Information Scouts of the swamp. Their clever kin have served the swamp
for untold generations watching for danger. When a crisis like this arises they
must wake the Sugar Man, the legendary protector of the bayou-- part Bigfoot
and part Paul Bunyan.
The folksy venacular will turn some readers away, it is laid on thick.
Comparisons to Carl Hiaasen are inevitable. I fould that the denizens of Sugar
Man Swamp also his the same sweet spots as Pogo and Margery Sharp's The
Rescuers. There's a bluesy, rockin' rhythm and loads of humor,
heart, and courage. Readers will be reminded that an ecosystem does include
people as well as animals; that our history and family stories join with the
turns of the seasons and the calls of unseen birds.
— Chris of Compass Books, SFO Terminal 3
Description
---
Meet Bingo and J miah, raccoon brothers on a mission to save Sugar Man Swamp in this National Book Award finalist from Newbery Honoree Kathi Appelt.
Raccoon brothers Bingo and J miah are the newest recruits of the Official Sugar Man Swamp Scouts. The opportunity to serve the Sugar Man the massive creature who delights in delicious sugar cane and magnanimously rules over the swamp is an honor, and also a big responsibility, since the rest of the swamp critters rely heavily on the intel of these hardworking Scouts.
Twelve-year-old Chap Brayburn is not a member of any such organization. But he loves the swamp something fierce, and he ll do anything to help protect it.
And help is surely needed, because world-class alligator wrestler Jaeger Stitch wants to turn Sugar Man swamp into an Alligator World Wrestling Arena and Theme Park, and the troubles don t end there. There is also a gang of wild feral hogs on the march, headed straight toward them all.
The Scouts are ready. All they have to do is wake up the Sugar Man. Problem is, no one's been able to wake that fellow up in a decade or four
Newbery Honoree and National Book Award finalist Kathi Appelt's story of care and conservation has received five starred reviews, was selected as a National Book Award finalist, and is funny as all get out and ripe for reading aloud.