Behemoth (Compact Disc)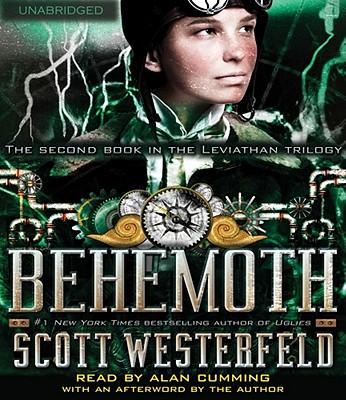 This Book Is Not Sold Online - In Store Special Order Only
Description
---
The request line for the sequel can start forming now. *
The behemoth is the fiercest creature in the British navy. It can swallow enemy battleships with one bite. The Darwinists will need it, now that they are at war with the Clanker Powers.
Deryn is a girl posing as a boy in the British Air Service, and Alek is the heir to an empire posing as a commoner. Finally together aboard the airship "Leviathan," they hope to bring the war to a halt. But when disaster strikes the "Leviathan"'s peacekeeping mission, they find themselves alone and hunted in enemy territory. Alek and Deryn will need great skill, new allies, and brave hearts to face what's ahead.
Westerfeld's brilliantly constructed imaginary world will capture readers from the first page. Full of nonstop action, this steampunk adventure is sure to become a classic.
" School Library Journal," starred review of "Leviathan"
*BCCB.