Caribou Island (Compact Disc)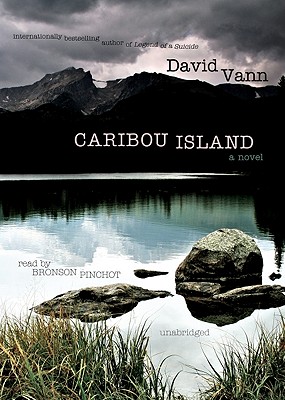 This Book Is Not Sold Online - In Store Special Order Only
Description
---
On a small island in a glacier-fed lake on Alaska's Kenai Peninsula, Gary and Irene's marriage is unraveling. Alone now that the children are grown, Gary, driven by thirty years of diverted plans, is determined to build from scratch the cabin he has always wanted, believing it will recapture what once drew him to Alaska. Irene knows better. She suspects that the cabin is Gary's first step to leaving her.
Soon they are hauling logs out to Caribou Island in good weather and in terrible storms, in sickness and in health. But setbacks begin to create chinks in Gary's half-baked design, while Irene is stricken with mysterious headaches and troubling flashes of her tragic past. With each trip to the island their desperation escalates, and when winter comes early, the punishing desolation of the prehistoric wilderness will threaten to push Irene and Gary to the edge and end a marriage sustained by pain and rage that has been simmering for years.
A noir novel rooted in a world of profound violence and regret, Caribou Island is an exploration of marriage and exile set against the interminable restlessness of Alaska's primal landscape.
About the Author
---
Published in twenty languages, David Vann's internationally bestselling books have won fifteen prizes, including best foreign novel in France and Spain, and have appeared on seventy-five Best Books of the Year lists in a dozen countries. He's written for the New York Times, Atlantic, Esquire, Outside, Sunset, Men's Journal, McSweeney's, and many other publications, and he has been a Guggenheim, Stegner, and NEA fellow.

Bronson Pinchot, an Audie Award-winning narrator and Audible's Narrator of the Year for 2010, received his education at Yale University. He restores Greek Revival buildings and appears in television, film, and on stage whenever the pilasters and entablatures overwhelm him.