The Winner Stands Alone (MP3 CD)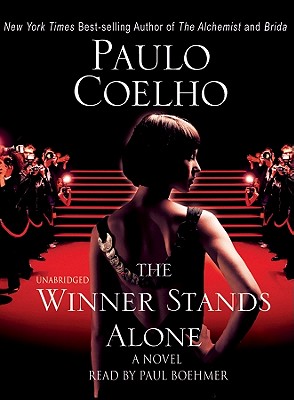 This Book Is Not Sold Online - In Store Special Order Only
Description
---
Set during one day at the Cannes Film Festival, this is the story of a successful, driven entrepreneur who will go to the darkest lengths to reclaim a lost love. Captured in all their crassness are producers, actors, aspiring starlets, supermodels, and notorious fashionistas, whose lives and actions hold sway over millions.
About the Author
---
Paulo Coelho, born in Rio de Janeiro in 1947, is one of the bestselling and most influential authors in the world. The Alchemist, The Pilgrimage, The Valkyries, Brida, Veronika Decides to Die, Eleven Minutes, The Zahir, The Witch of Portobello, The Winner Stands Alone, Aleph, Manuscript Found in Accra, and Adultery, among others, have sold over 175 million copies worldwide, and The Alchemist has been on the New York Times bestseller list for over 360 weeks.
Paulo Coelho has been a member of the Brazilian Academy of Letters since 2002, and in 2007, he was appointed United Nations Messenger of Peace. He is also the most followed author on social media.
Paul Boehmer is a seasoned actor who has appeared on Broadway, film, and television, including "The Thomas Crown Affair" and "All My Children". Coinciding with another of his passions, sci-fi, Paul has been cast in various roles in many episodes of "Star Trek".