The Haunting of Charles Dickens (Compact Disc)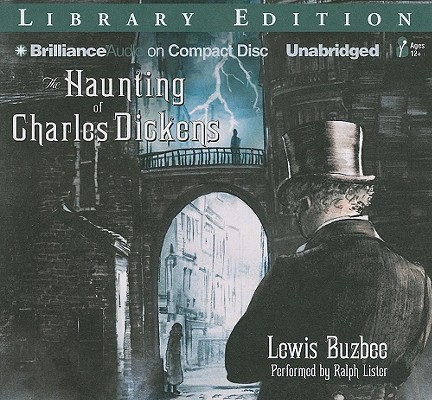 This Book Is Not Sold Online - In Store Special Order Only
Description
---
Meg Pickel's older brother, Orion, has disappeared. One night, Meg steals out to look for him and makes two surprising discoveries: She stumbles upon a seance that she suspects involves Orion, and she meets the author Charles Dickens, also unable to sleep, and roaming the London streets. He is a customer of Meg's father, who owns a print shop, and a family friend. Mr. Dickens fears for Orion's safety and for the children of London, and is trying to solve the mystery of their many disappearances. If he can, with Meg's help, then perhaps Dickens will be able to write once again.
About the Author
---
Lewis Buzbee s favorite time at the library is a rainy, gray afternoon, because you can spend forever there. He s been writing since he was fifteen, and his most recent book is The Yellow-Lighted Bookshop. A native Californian, he lives in San Francisco with his wife and daughter and is working on a new book about Charles Dickens.

Ralph Lister is an award-winning stage and film actor whose credits include roles in "Oz: The Great and Powerful", "Setup", and "Alleged". An Audie Award nominated narrator, Ralph has recorded more than one hundred audiobooks and directed over a dozen others, across all genres, both fiction and nonfiction.