The Red Pyramid: The Graphic Novel (Paperback)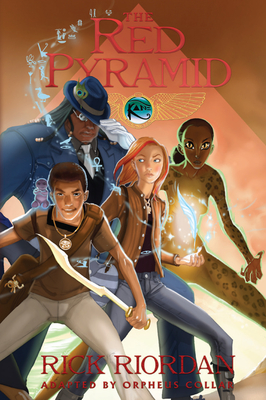 Description
---
Siblings Sadie and Carter Kane discover that the gods of Egypt are waking, and the worst of them--Set--has his sights on them. to Stop him, the duo embarks on a dangerous journey across the globe, one that brings Carter and Sadie ever closer to the truth about their family and its connection to a secret order that has existed since the time of the pharaohs.
The heart-stopping action and magic explode off the page in The Red Pyramid, The Graphic Novel, based on the worldwise best-selling novel by Rick Riordan.
About the Author
---
Rick Riordan is the #1 New York Times bestselling author of the Percy Jackson and the Olympians series for children and the Tres Navarre series for adults. Rick lives with his family in San Antonio, Texas.