A Necessary End (Compact Disc)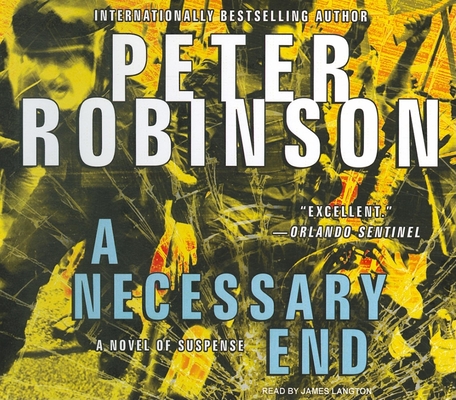 $83.99
Usually Ships in 1-5 Days
Description
---
A peaceful demonstration in the normally quiet town of Eastvale ended with fifty arrests-and the brutal stabbing death of a young constable. But Chief Inspector Alan Banks fears there is worse violence in the offing. For CID superintendent Richard "Dirty Dick" Burgess has arrived from London to take charge of the investigation, fueled by professional outrage and volatile, long-simmering hatreds. Almost immediately, Burgess descends with vengeful fury upon the members of a sixties-style commune-while Banks sifts through the rich Yorkshire soil around him, turning over the earthy, unsettling secrets of seemingly placid local lives. Crossing "Dirty Dick" could cost the chief inspector his career. But the killing of a flawed Eastvale policeman is not the only murder that needs to be solved here. And if Banks doesn't unmask the true assassin, his superior's misguided obsession might well result in further bloodshed.
About the Author
---
Peter Robinson is the author of the Inspector Banks novels, including "Strange Affair," which was chosen as one the best books of 2005 by the "Globe and Mail," the "South Florida Sun-Sentinel" and "January Magazine," and of two non-series suspense novels, "Caedmon's Song" and "No Cure for Love," "Strange Affair" has also been shortlisted for the "LA Times" Book Award for best crime fiction novel. He has also published a collection of short stories called "Not Safe After Dark," His novels have been translated into over sixteen languages, and he has won a number of international awards, including the MWA Edgar, the CWA Dagger in the Library, the Martin Beck Award, from Sweden, the Danish Palle Rosenkrantz Award, and the French Grand Prix de Litterature Policiere. He has also won five Crime Writers of Canada Arthur Ellis Awards.
"From the Hardcover edition."
James Langton is a voice actor and audiobook narrator as well as a producer and orchestra leader. His 2004 debut audiobook recording, Lloyd Alexander's The Book of Three: The Prydain Chronicles, earned him the first of several Earphones Awards.
Praise For…
---
"Thoughtful.... Vivid.... Challenging.... Like the region that breeds them, the people in Robinson's mystery flaunt their colors but keep their secrets." ---The New York Times Book Review