A Dedicated Man (Compact Disc)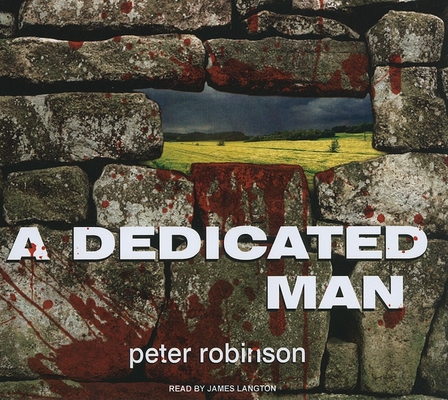 $69.99
Usually Ships in 1-5 Days
Description
---
A dedicated man is dead in the Yorkshire dales-a former university professor, wealthy historian, and archaeologist who loved his adopted village. It is a particularly heinous slaying, considering the esteem in which the victim, Harry Steadman, was held by his neighbors and colleagues-by everyone, it seems, except the one person who bludgeoned the life out of the respected scholar and left him half-buried in a farmer's field. Detective Chief Inspector Alan Banks left the violence of London behind for what he hoped would be the peaceful life of a country policeman. But the brutality of Steadman's murder only reinforces one ugly, indisputable truth: that evil can flourish in even the most bucolic of settings. There are dangerous secrets hidden in the history of this remote Yorkshire community that have already led to one death. And Banks will have to plumb a dark and shocking local past to find his way to a killer...before yesterday's sins cause more blood to be shed.
About the Author
---
Peter Robinson is the author of the Inspector Banks novels, including "Strange Affair," which was chosen as one the best books of 2005 by the "Globe and Mail," the "South Florida Sun-Sentinel" and "January Magazine," and of two non-series suspense novels, "Caedmon's Song" and "No Cure for Love," "Strange Affair" has also been shortlisted for the "LA Times" Book Award for best crime fiction novel. He has also published a collection of short stories called "Not Safe After Dark," His novels have been translated into over sixteen languages, and he has won a number of international awards, including the MWA Edgar, the CWA Dagger in the Library, the Martin Beck Award, from Sweden, the Danish Palle Rosenkrantz Award, and the French Grand Prix de Litterature Policiere. He has also won five Crime Writers of Canada Arthur Ellis Awards.
"From the Hardcover edition."
James Langton is a voice actor and audiobook narrator as well as a producer and orchestra leader. His 2004 debut audiobook recording, Lloyd Alexander's The Book of Three: The Prydain Chronicles, earned him the first of several Earphones Awards.
Praise For…
---
"A deftly constructed plot.... Robinson's skill with the British police procedural has been burnished to a high gloss." ---Chicago Tribune