The Athena Doctrine: How Women (and the Men Who Think Like Them) Will Rule the Future (Hardcover)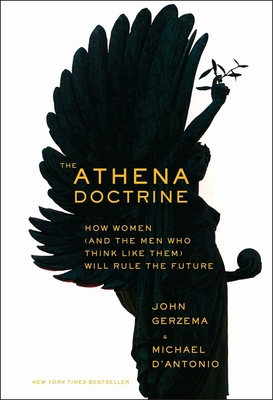 This Book Is Not Sold Online - In Store Special Order Only
Description
---
"New York Times" Bestseller How feminine values can solve our toughest problems and build a more prosperous future Among 64,000 people surveyed in thirteen nations, two thirds feel the world would be a better place if men thought more like women. This marks a global trend away from the winner-takes-all, masculine approach to getting things done. Drawing from interviews at innovative organizations in eighteen nations and at Fortune 500 boardrooms, the authors reveal how men and women alike are recognizing significant value in traits commonly associated with women, such as nurturing, cooperation, communication, and sharing. "The Athena Doctrine" shows why femininity is the operating system of 21st century prosperity. Advocates a new way to solve today's toughest problems in business, education, government, and more Based on a landmark survey and results from Young & Rubicam's respected Brand Asset Valuator's global survey, as well as on-the-ground interviews in 18 countries From acclaimed social theorist, consumer expert, and bestselling author, John Gerzema, and award-winning author, Michael D'Antonio
Brought to life through real world examples and backed by rigorous data, "The Athena Doctrine" shows how feminine traits are ascending--and bringing success to people and organizations around the world. By nurturing, listening, collaborating and sharing, women and men are solving problems, finding profits, and redefining success in every realm.
About the Author
---
John Gerzema is a pioneer in using data to identify social change and help companies adapt to new trends and demands. He is a bestselling author, speaker, and consultant. His books The Brand Bubble and Spend Shift have appeared on numerous best of lists, and his TED talks have been seen by hundreds of thousands of people.

As part of a team of journalists from "Newsday, " MICHAEL D ANTONIO won the Pulitzer Prize for his reporting before writing many acclaimed books, including "Atomic Harvest "and "The State Boys Rebellion". He has also written for "Esquire", "The New York Times Magazine", and "Sports Illustrated." He lives in Miller Place, New York.