Pudd'nhead Wilson (Paperback)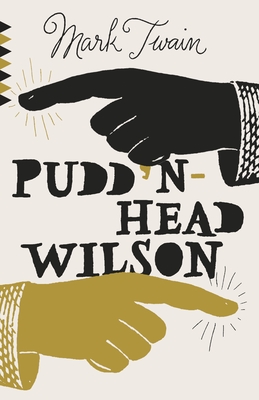 $12.00
Usually Ships in 1-5 Days
Description
---
Mark Twain's darkest novel--about a master and slave switched at birth--combines a courtroom drama with a provocative fable about race and identity.
Twain's plot is set in motion when a slave named Roxy exchanges her light-skinned son Chambers with her master's baby, Tom. Roxy's child, now known as Tom, grows up as a spoiled, privileged white man, who is horrified when Roxy tells him the truth. He nearly gets away with a vicious crime, but his downfall comes in the form of a clever, eccentric lawyer, nicknamed "Puddn'head" Wilson. Twain's novel was the first to use fingerprinting to solve a crime, but its significance goes much further as an investigation into the nature of identity. When the two young men are forced to change places again, the former slave finds himself exiled to a white world where he will never feel at ease, while Roxy's child discovers that his newfound value as human property outweighs his guilt as a murderer. Despite its ironic humor and the symmetrical neatness of its denouement, "Pudd'nhead Wilson "is a tragedy that refuses easy answers.

About the Author
---
Mark Twain, born Samuel Langhorne Clemens, was an American humorist and writer, who is best known for his enduring novels The Adventures of Tom Sawyer and Adventures of Huckleberry Finn, which has been called the Great American Novel. Raised in Hannibal, Missouri, Twain held a variety of jobs including typesetter, riverboat pilot, and miner before achieving nationwide attention for his work as a journalist with The Celebrated Jumping Frog of Calaveras County. He earned critical and popular praise for his wit and enjoyed a successful career as a public speaker in addition to his writing. Twain s works were remarkable for his ability to capture colloquial speech, although his adherence to the vernacular of the time has resulted in the suppression of his works by schools in modern times. Twain s birth in 1835 coincided with a visit by Halley s Comet, and Twain predicted, accurately, that he would go out with it as well, dying the day following the comet s return in 1910.