Mitchell's License (Hardcover)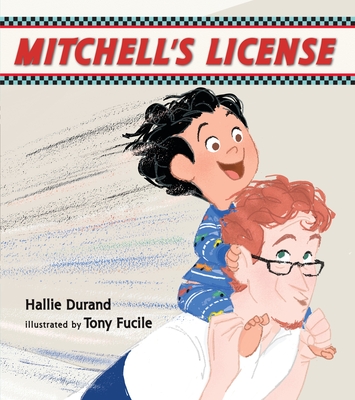 $15.99
Usually Ships in 1-5 Days
Description
---
Hop in for a hilarious, heartwarming ride with four-year-old Mitchell, a kid with a need for speed, a lead foot, and a very special license to drive.
Mitchell was four years, one month, and five days old when he got his license. He may need a little boost getting into the driver's seat, but once he's behind the wheel, his car sure goes fast Left turn, right turn, slow down for speed bumps - Mitchell is a pro. And he loves the way that horn sounds There's just one problem: Mitchell and his car have a slight disagreement about what type of fuel should go into the tank. . . . With warmth and sly wit, Hallie Durand follows a young child obsessed with all things automobile, while Tony Fucile's comical illustrations convey the well-tuned bond between an obliging father and a high-octane child.
About the Author
---
Hallie Durandhas written many popular books for kids. She was inspired to write Catch That Cookie! By her own son s hard-won belief in magic after his gingerbread cookie scavenger hunt at school. (And yes, he really did ask to lock the car doors!) She lives with her cookie-loving family in Maplewood, New Jersey.