A Tine to Live, a Tine to Die (Hardcover)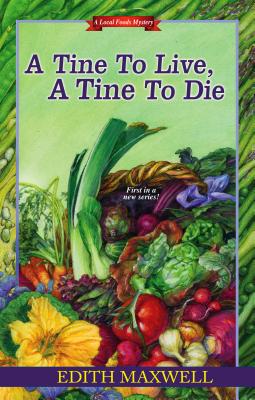 $24.00
Usually Ships in 1-5 Days
Description
---
In 2007 the United States had over twelve thousand Community Supported Agriculture farms. Since then, eating locally, eating organically grown food, and participating in farm-share programs are increasing in popularity. With this knowledge, it only seemed fitting that accomplished amateur chef Edith Maxwell combine food and mystery! It is exactly what she has done in her debut mystery series on the Kensington list set on an organic farm! A TINE TO LIVE, A TINE TO DIE is being published in June by Kensington Books.



Its harvest time in Millsbury, Massachusetts, and novice farmer Cameron Flaherty hopes to make a killing selling organic produce. Cam's first growing season has gotten off to a slow start, but her CSA is flourishing thanks to a colorful group of subscribers. When Cam fires her only employee, local handyman Mike Montgomery, because he won't follow organic growing practices, it seems like just another day at the office—until she finds him with a pitchfork sticking out of his neck.

The police suspect Cam, but when their investigation goes nowhere, Cam hunts for the real killer. In a small New England town full of eccentric locavores, she'll have to dig up secrets buried deep beneath the soil of Produce Plus Plus Farm.