Pudd'nhead Wilson (Paperback)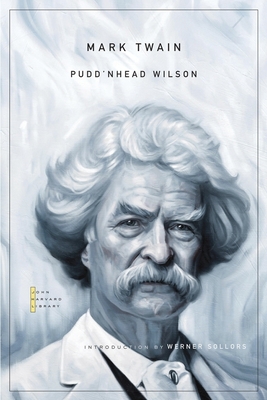 $7.95
Usually Ships in 1-5 Days
Description
---
When a murder takes place in Dawson's Landing, Missouri, the lives of twin Italian noblemen, the courageous slave Roxy, her 1/32nd black son who has been raised white, and a failing lawyer with an intense interest in the science of fingerprinting become tangled. The unsolved riddle at the heart of Pudd nhead Wilson" is less the identity of the murderer than it is the question of whether nature or nurture makes the man. In his introduction, Werner Sollors illuminates the complex web of uncertainty that is the switched-and-doubled-identity world of Twain's novel. This edition follows the text of the 1899 De Luxe edition and for the first time reprints all the E. W. Kemble illustrations that accompanied it.
Since 1959 The John Harvard Library has been instrumental in publishing essential American writings in authoritative editions.
About the Author
---
Mark Twain, born Samuel Langhorne Clemens, was an American humorist and writer, who is best known for his enduring novels The Adventures of Tom Sawyer and Adventures of Huckleberry Finn, which has been called the Great American Novel. Raised in Hannibal, Missouri, Twain held a variety of jobs including typesetter, riverboat pilot, and miner before achieving nationwide attention for his work as a journalist with The Celebrated Jumping Frog of Calaveras County. He earned critical and popular praise for his wit and enjoyed a successful career as a public speaker in addition to his writing. Twain s works were remarkable for his ability to capture colloquial speech, although his adherence to the vernacular of the time has resulted in the suppression of his works by schools in modern times. Twain s birth in 1835 coincided with a visit by Halley s Comet, and Twain predicted, accurately, that he would go out with it as well, dying the day following the comet s return in 1910.

Werner Sollors is Henry B. and Anne M. Cabot Professor of English Literature and Professor of Afro-American Studies and Chair of the History of American Civilization Program at Harvard University. He is the author and editor of numerous books, including "The Multilingual Anthology of American Literature", "Theories of Ethnicity: A Classical Reader", and "Multilingual America: Transnationalism, Ethnicity, and the Languages of American Literature", all available from NYU Press.