PLEASE NOTE
Books must show: IN STOCK at your desired location for same day pick-up in stores. We recommend calling stores that show low stock numbers.
The Inhabited World (Paperback)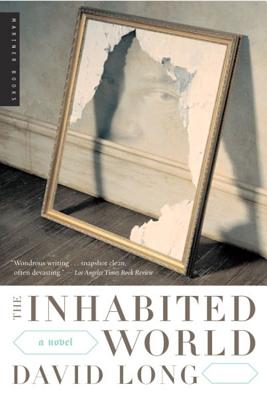 $17.95
Usually Ships in 1-5 Days
Description
---
Part psychological drama, part mystery, part modern ghost story, The Inhabited World is a deeply affecting novel of love, loss, and longing. Evan Molloy has been dead for nearly ten years when the mysterious, fragile Maureen moves into the bungalow near Puget Sound where he once lived. Caught between this world and the next, Evan cannot remember the events that led to his death, but in Maureen's presence he begins to recall his life more clearly. As Maureen tries valiantly to restart her life after a recently ended love affair, she unknowingly offers her otherworldly housemate a sort of redemption he never could have predicted.
About the Author
---
He is Founder/CEO of MyEmployees, a 25 year-old firm in the Top 1% Worldwide in the Employee Engagement and Recognition industry. His firm specializes in helping managers build stronger, more engaging relationships with their team members, while linking the rewards and recognition program to the desired goals of the company. David believes (and lives to his very core) what Zig Ziglar said was required to become truly successful in life. He said, "You can have ANYTHING you want in life IF you will FIRST help others get what THEY want!" As a result, David has touched untold lives through the years, including employees, clients, friends and family.