The Illustrated Man (Mass Market Paperback)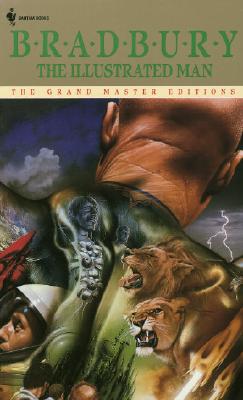 This Book Is Not Sold Online - In Store Special Order Only
Description
---
The tattooed man moves, and in the arcane designs scrawled upon his skin swirled tales beyond imagining: tales of love and laughter darkness and death, of mankind's glowing, golden past and its dim, haunted future. Here are eighteen incomparable stories that blend magic and truth in a kaleidoscope tapestry of wonder–woven by the matchless imagination of Ray Bradbury.
About the Author
---
Ray Bradbury is America's foremost writer of science fiction and fantasy. Among his most popular adult books are Fahrenheit 451, The Martian Chronicles, The Illustrated Man, Dandelion Wine, and Death is a Lonely Business. In addition, he has written several books for children, including Switch on the Night.

He lives in Los Angeles.