Zac and the Dream Stealers (Hardcover)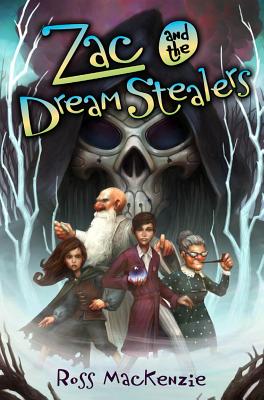 $16.99
Usually Ships in 1-5 Days
Description
---
It's up to one boy to take back the night!

Zac can't sleep. And neither can anyone else. A bunch of bad dreams keeps robbing the whole wide-awake world of rest, and one night as the clock strikes twelve, Zac is torn from his own not-so-sweet slumber to be tossed-and-turned into a strange, surreal realm. Nocturne, this land is called, and its frightening nightmares are a sign that a nasty band of dream stealers is seizing control. Zac won't rest -- he CAN'T rest -- until he finds a way to stop these silver-skulled "insomaniacs" and take back the night!

If he doesn't, you might never sleep again.

A big idea made beautifully simple, about the purest, most universal form of magic: dreams.