Zen Shorts [With Paperback Book] (Compact Disc)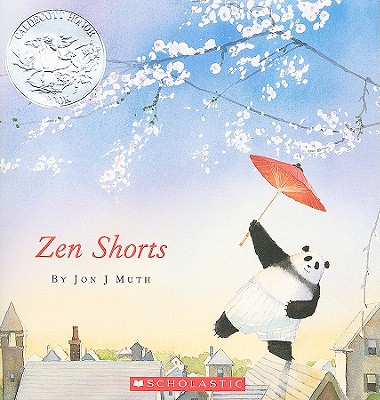 This Book Is Not Sold Online - In Store Special Order Only
Description
---
Zen Shorts received a Caldecott Honor
Format: Paperback book & CD
Narrator: David Pittu
"Michael," said Karl. "There's a really big bear in the backyard." This is how three children meet Stillwater, a giant panda who moves into the neighborhood and tells amazing tales. To Addy he tells a story about the value of material goods. To Michael he pushes the boundaries of good and bad. And to Karl he demonstrates what it means to hold on to frustration. With graceful art and simple stories that are filled with love and enlightenment, Jon Muth -- and Stillwater the bear -- present three ancient Zen tales that are sure to strike a chord in everyone they touch.
About the Author
---
JON J MUTH has written and illustrated many acclaimed picture books including his Caldecott Honor title, "Zen Shorts", which "Kirkus" proclaimed, As perfect a picture as can be; and "The Three Questions", which the "New York Times Book Review" called quietly life-changing. His book "Zen Ties" was a "New York Times" bestseller. He lives in New York State with his wife and four children.
David Pittu is a two-time Tony nominee, and has narrated over 36 audiobooks, including Donna Tartt s "The Goldfinch", which earned an Audie for literary fiction and best male narrator. His other work includes "The Marriage Plot" by Jeffrey Eugenides and "An American Spy "by Olen Steinhauer. Pittu has also read for Rick Riordan, Ann Rice, and Keigo Higashino, among others.
Well-known for his work in theater, Pittu has appeared off-Broadway in "LoveMusik" and "Is He Dead", for which he received his Tony nominations, as well as "Parade", for which he earned a National Broadway Award for Best Actor in a Musical. He is also a writer, member, and director of the Atlantic Theater company. He lives in New York City.