PLEASE NOTE
Books must show: IN STOCK at your desired location for same day pick-up in stores. We recommend calling stores that show low stock numbers.
The Testing (Paperback)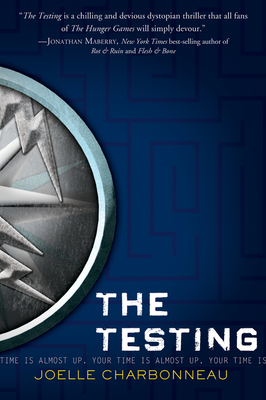 $9.99
In Stock - See Store Locations Below
Description
---
It's graduation day for sixteen-year-old Malencia Vale, and the entire Five Lakes Colony (the former Great Lakes) is celebrating. All Cia can think about hope for is whether she ll be chosen for The Testing, a United Commonwealth program that selects the best and brightest new graduates to become possible leaders of the slowly revitalizing post-war civilization. When Cia is chosen, her father finally tells her about his own nightmarish half-memories of The Testing. Armed with his dire warnings ( Cia, trust no one ), she bravely heads off to Tosu City, far away from friends and family, perhaps forever. Danger, romance and sheer terror await.
About the Author
---
Joelle Charbonneau began telling stories as an opera singer, but these days she finds her voice through writing. She lives near Chicago with her husband and son, and when she isn t writing, she works as an acting and vocal coach. Visit www.joellecharbonneau.com.