The Best American Nonrequired Reading 2014 (Paperback)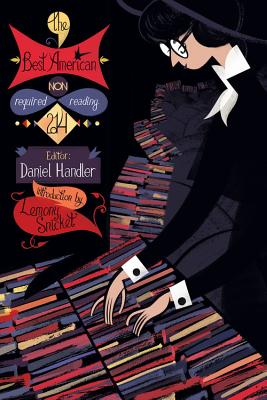 $14.95
Usually Ships in 1-5 Days
Description
---
Lively, eclectic and surprising. "Minneapolis Star Tribune"
Daniel Handler, aka Lemony Snicket, author of theenormously popularyoung adult series "A Series of Unfortunate Events, " takes over as editor for this volume. He will work with the students of 826 Valencia and 826 Michigan writing labs to compile newfiction, nonfiction, poetry, comics, and other category-defying gems, ensuring that if you need to fall in love with reading again or just want a reminder that high school students deserve a lot more than their reading lists give them then this is the book for you ("Bust").
About the Author
---
DANIEL HANDLER is the author of the novels The Basic Eight, Watch Your Mouth, Adverbs and, most recently, Why We Broke Up, a collaboration with award-winning illustrator Maira Kalman that won a Michael J. Printz Honor. Under the name Lemony Snicket he has written the bestselling series All the Wrong Questions as well as A Series of Unfortunate Events, which has sold more than 60 million copies and was the basis of a feature film. Snicket is also the creator of several picture books, including the Charlotte Zolotow Awardwinning The Dark, illustrated by Jon Klassen. His newest picture book is 29 Myths on the Swinster Pharmacy, illustrated by Lisa Brown. He lives with his family in San Francisco.
LEMONY SNICKET's research has been collected and published in books, including those in A Series of Unfortunate Events. All the Wrong Questions is his first authorized autobiographical work.
SETH is a multi-award-winning cartoonist, author and artist living in Guelph, Canada.
WEB: http: //lemonysnicketlibrary.com
TWITTER: https: //twitter.com/lemonysnicket
FACEBOOK: facebook.com/daniel.handler