Endurance: Shackleton's Incredible Voyage (Hardcover)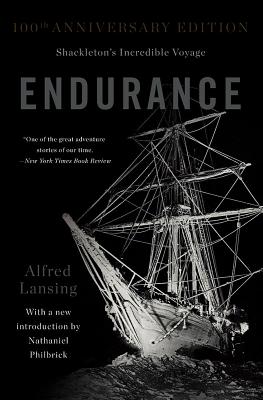 This Book Is Not Sold Online - In Store Special Order Only
Description
---
Bound for Antarctica, where polar explorer Ernest Shackleton planned to cross on foot the last uncharted continent, the "Endurance "set sail from England in August 1914. In January 1915, after battling its way for six weeks through a thousand miles of pack ice and now only a day's sail short of its destination, the "Endurance "became locked in an island of ice.
For ten months the ice-moored "Endurance "drifted northwest before it was finally crushed. But for Shackleton and his crew of twenty-seven men the ordeal had barely begun. It would end only after a near-miraculous journey by Shackleton and a skeleton crew through over 850 miles of the South Atlantic's heaviest seas to the closest outpost of civilization.
This astonishing tale of survival by Shackleton and all twenty-seven of his men for over a year on the ice-bound Antarctic seas, as "Time "magazine put it, defined heroism. Alfred Lansing's brilliantly narrated book has long been acknowledged as the definitive account of the "Endurance"'s fateful trip.

About the Author
---
Lansing was a veteran journalist, who wrote for Collier's among other magazines.

Nathaniel Philbrick is the "New York Times" bestselling author of" Sea of Glory" and" In the Heart of the Sea", for which he won the National Book Award.