PLEASE NOTE
Books must show: IN STOCK at your desired location for same day pick-up in stores. We recommend calling stores that show low stock numbers.
Are You Afraid of the Dark? (Mass Market Paperbound)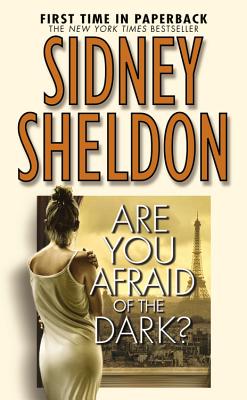 $7.99
Usually Ships in 1-5 Days
Description
---
In four cities across the world, four people die violently and mysteriously. The dead share a single crucial link: each was connected to an all-powerful environmental think tank. Two of the victims' widows-accomplished artist Diane Stevens and international supermodel Kelly Harris-may hold the key to their husbands' demise. Terrified for their lives, suspicious of each other, and armed only with their own wits and guile, they must join forces in a nightmare cycle of hunt-and-kill. At stake is the shattering truth about the tragedies that robbed them of the men they loved...and about an awesome conspiracy whose ultimate target is as big as the earth and as close as the air we breathe.
About the Author
---
The late novelist and screenwriter Sidney Sheldon remains one of the world's top bestselling authors, having sold more than 300 million copies of his books. Are You Afraid of the Dark? is his most recent in a long line of huge bestsellers. He is also the only writer to have won an Oscar, a Tony, and an Edgar. The Guinness Book of World Records heralds him as the most translated author in the world.