The Looking Glass Wars (Compact Disc)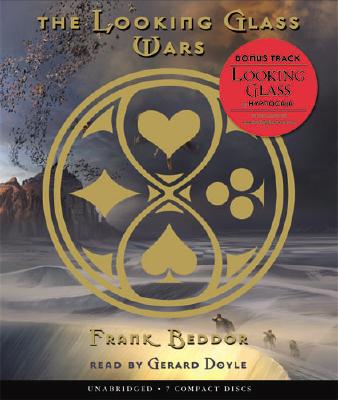 This Book Is Not Sold Online - In Store Special Order Only
Description
---
The "true story" behind Alice in Wonderland! Princess Alyss Heart is brutally cast out of Wonderland by her vicious Aunt Redd, who beheads Alyss' mother (Off with her head, she cries!) and begins to rule over Wonderland with an iron fist. Alyss escapes from Wonderland and is exiled to another world entirely--Victorian London--where she is adopted into a new family, renamed Alice, and befriended by Lewis Carroll. At age 20 she returns to Wonderland to battle Redd, reclaim the throne, and lead Wonderland into its next golden age of imagination.
About the Author
---
Frank Beddor has traveled the world telling the true story about Alyss of Wonderland. He lives in Los Angeles, California.

Gerard Doyle has appeared in London's West End in "The Hired Man" and in Shakespeare's "Coriolanus" and "The Winter's Tale", and has toured nationally and internationally with the English Shakespeare Company. He has appeared on Broadway in "The Weir" and on television in "New York Undercover" and "Law and Order". Mr. Doyle is also an award-winning audiobook narrator.