The Fifth Elephant: Stage Adaptation (Paperback)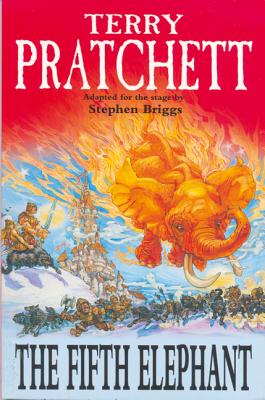 $13.95
Usually Ships in 1-5 Days
Description
---
A new stage adaptation of one of Pratchett's best-selling novels
Commander Vimes is sent to wild, wintry and Transylvania-like Uberwald to establish trade links with the King of the Dwarfs but he ends up trying to stop and inter-species war. On his side though, is a talking dog, a reformed vampyre and a self-made man. You can tell he's self-made because the stitches still show.
Vimes may have arrived as Ankh-Morpork's ambassador but he soon finds it's not all golden chocolate balls. Now he's an escaped prisoner - out in the icy woods, wearing only the gloomy trousers of Uncle Vanya and being chased by a pack of fascist werewolves who don't play by the rules.
About the Author
---
Terry Pratchett is one of the world's most popular authors. His acclaimed novels are bestsellers in the United States and the United Kingdom, and have sold more than 85 million copies worldwide. In January 2009, Queen Elizabeth II appointed Pratchett a Knight Bachelor in recognition of his services to literature. Sir Terry lives in England.




Praise For…
---
"One of the funniest authors alive"-The Independent