PLEASE NOTE
Books must show: IN STOCK at your desired location for same day pick-up in stores. We recommend calling stores that show low stock numbers.
The Desperado Who Stole Baseball (Hardcover)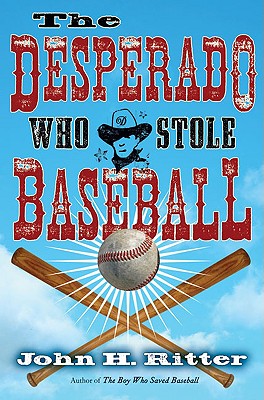 This Book Is Not Sold Online - In Store Special Order Only
Description
---
Dillontown was built upon a gold mine. Yet for the villagers, life is about something even more valuable: baseball. Home to the Dillontown Nine, they would give anything to join the ranks of professional ballplayers?even their gold. Yet to make it, they will need to defeat the world champion Chicago White Stockings?and their crooked owner, willing to wager anything for the mine, and willing to do anything to avoid losing. Fortunately, Dillontown is home to two boys who know a little something about winning. One is young Jack Dillon, nephew to Dillontown founder Long John Dillon. The other? A boy on the run, in need of a second chance: none other than Billy the Kid.
One of the fi nest storytellers of our time, John H. Ritter brings the Old West to life in this prequel to his breakout success, The Boy Who Saved Baseball.