PLEASE NOTE
Books must show: IN STOCK at your desired location for same day pick-up in stores. We recommend calling stores that show low stock numbers.
The Discovery of France: A Historical Geography from the Revolution to the First World War (Hardcover)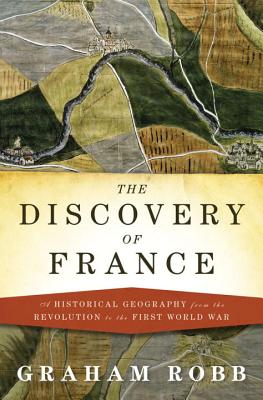 $27.95
Usually Ships in 1-5 Days
Description
---
While Gustave Eiffel was changing the skyline of Paris, large parts of France were still terra incognita. Even in the age of railways and newspapers, France was a land of ancient tribal divisions, prehistoric communication networks, and pre-Christian beliefs. French itself was a minority language.Graham Robb describes that unknown world in arresting narrative detail. He recounts the epic journeys of mapmakers, scientists, soldiers, administrators, and intrepid tourists, of itinerant workers, pilgrims, and herdsmen with their millions of migratory domestic animals. We learn how France was explored, charted, and colonized, and how the imperial influence of Paris was gradually extended throughout a kingdom of isolated towns and villages.The Discovery of France explains how the modern nation came to be and how poorly understood that nation still is today. Above all, it shows how much of France past and present remains to be discovered.
About the Author
---
Graham Robb is the author of three prize-winning biographies, each one selected as New York Times Best Books. His most recent works, The Discovery of France and Parisians, have earned several awards and much acclaim between them. He lives on the Anglo-Scottish border.