The Cardturner (Paperback)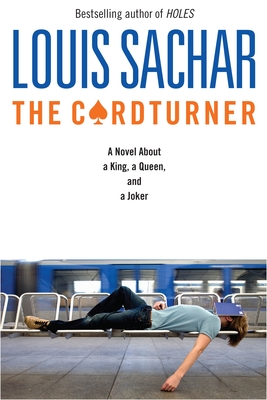 $9.99
Usually Ships in 1-5 Days
Description
---
The summer after junior year of high school looks bleak for Alton Richards. His girlfriend has dumped him, he has no money and no job, and his parents insist that he drive his great-uncle Lester, who is old, blind, very sick, and very rich, to his bridge club four times a week and be his cardturner.
But Alton's parents aren't the only ones trying to worm their way into Lester Trapp's good graces. There is Trapp's longtime housekeeper, his alluring young nurse, and the crazy Castaneda family.
Alton soon finds himself intrigued by his uncle, by the game of bridge, and especially by the pretty and shy Toni Castaneda, as he struggles to figure out what it all means, and ultimately to figure out the meaning of his own life.
About the Author
---
When Louis Sachar was going to school, his teachers always pronounced his name wrong. Now that he has become a popular author of children s books, teachers all over the country are pronouncing his name wrong. It should be pronounced Sacker, like someone who tackles quarterbacks or someone who stuffs potatoes into sacks.
Mr. Sachar received a B.A. in economics from the University of California at Berkeley. His first book, Sideways Stories from Wayside School, was accepted for publication during his first year of law school. After receiving his law degree, he spent six years asking himself whether he wanted to be an author or a lawyer before deciding to write for children full-time. His books include Wayside School Gets a Little Stranger, There s a Boy in the Girls Bathroom, Wayside School is Falling Down, Dogs Don t Tell Jokes, and the Marvin Redpost series.
Louis Sachar lives in Austin, Texas, with his wife and their daughter, Sherre.