Lunch Lady and the League of Librarians (Paperback)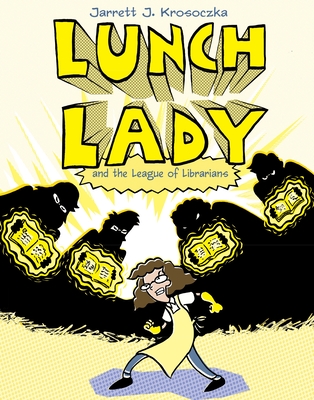 $6.99
Available - Click Title to See Store Inventory. Books must show IN STOCK at your desired location for same day pick-up.
Description
---
"Serving justice . . . and lunch
"Lunch Lady can sniff out something rotten like no one else and there's definitely something rotten going on in the library. The usually friendly librarians have become cold and secretive. Even Dee can t seem to crack a smile out of them. What darkness may lurk in the hearts of librarians? Lunch Lady is on the case And Hector, Terrence, and Dee are along for a wild ride
About the Author
---
Jarrett Krosoczka graduated from the Rhode Island School of Design and is the author and illustrator of great picture books including "Punk Farm, Good Night, Monkey Boy, Baghead, Max for President, "and the Lunch Lady graphic novel series. He lives in Amherst, MA with his wife and baby daughter.