The Perfect Storm (Abridged / Compact Disc, Abridged)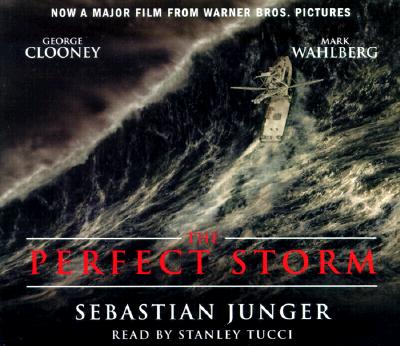 This Book Is Not Sold Online - In Store Special Order Only
Description
---
3 CDs / 3 hours
Abridged
Read by Stanley Tucci

It was the storm of the century -- a tempest created by so rare a combination of factors that meteorologists deemed it "the perfect storm."

When it struck in October, 1991, there was virtually no warning. "She's comin' on, boys, and she's comin' on strong," radioed Captain Billy Tyne of the Andrea Gail from off the coast of Nova Scotia. Soon afterward, the boat and its crew of six disappeared without a trace.

The Perfect Storm is a real-life thriller, a stark and compelling journey into the dark heart of nature that leaves listeners with a breathless sense of what it feels like to be caught, helpless, in the grip of a force beyond understanding or control.
About the Author
---
Sebastian Junger is a contributing editor at Men's Journal and has written for Outside, American Heritage, The New York Times Magazine, and other publications.  Before making a full-time career of journalism, he worked as a freelance high-climber, taking down trees for landscape companies. Junger, who spent most of his years on the coast of Massachusetts, currently lives in New York City.