The Death of Artemio Cruz (Paperback)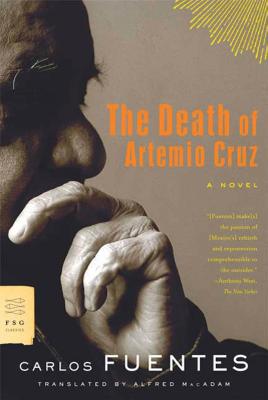 $16.00
Usually Ships in 1-5 Days
Description
---
As the novel opens, Artemio Cruz, the all-powerful newspaper magnate and land baron, lies confined to his bed and, in dreamlike flashes, recalls the pivotal episodes of his life. Carlos Fuentes manipulates the ensuing kaleidoscope of images with dazzling inventiveness, layering memory upon memory, from Cruz's heroic campaigns during the Mexican Revolution, through his relentless climb from poverty to wealth, to his uneasy death. Perhaps Fuentes's masterpiece, "The Death of Artemio Cruz "is a haunting voyage into the soul of modern Mexico.
About the Author
---
The author of more than a dozen novels and story collections, Carlos Fuentes (1928-2012) was Mexico's most celebrated novelist and critic. He received numerous honors and awards throughout his lifetime, including the Miguel de Cervantes Prize and the Latin Literary Prize.

Alfred MacAdam is professor of Latin American literature at Barnard College-Columbia University. He has translated works by Carlos Fuentes, Mario Vargas Llosa, Juan Carlos Onetti, Jose Donoso, and Jorge Volpi among others. He recently published an essay on the Portuguese poet Fernando Pessoa included in the Cambridge Companion to Autobiography".