The Name of This Book Is Secret (Paperback)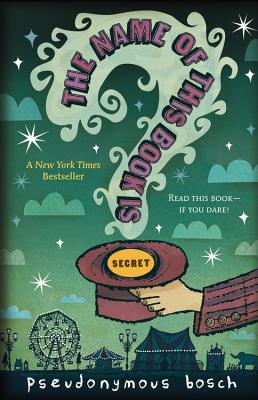 Description
---
"Warning: ""this description has not been authorized by Pseudonymous Bosch." As much as he'd love to sing the praises of his book (he is very vain), he wouldn't want you to hear about his brave 11-year old heroes, Cass and Max-Ernest. Or about how a mysterious box of vials, the Symphony of Smells, sends them on the trail of a magician who has vanished under strange (and stinky) circumstances. And he certainly wouldn't want you to know about the hair-raising adventures that follow and the nefarious villains they face. You see, not only is the name of this book secret, the story inside is, too. For it concerns a secret. A Big Secret.
About the Author
---
Pseudonymous Bosch is the anonymous pseudonymous author of the Secret Series. Not much is known about him other than that he has a passionate love of chocolate and cheese and an equally passionate hatred of mayonnaise. Rumors of Boschian sightings are just as frequent and about as reliable as reports of alien abductions. If you ever meet anyone claiming to be Pseudonymous himself he is almost certainly an impostor. The real Pseudonymous is said currently to be hiding in a cave in a remote jungle (although there are contrary reports that he is somewhere in Greenland).

Gilbert Ford was born into a family of photographers. Instead of taking up the camera, he moved to New York to attend the prestigious Pratt Institute. His illustrations have appeared in books, magazines, newspapers, toys, billboards and advertisements. He currently resides in Brooklyn, NY. Visit gilbertford.com.
Praise For…
---
"Equal parts supernatural whodunit, suspense-filled adventure, and evocative coming-of-age tale."
-Publishers Weekly

"Equal parts snarky and delightful."
-Booklist