The Time-Traveling Fashionista on Board the Titanic (Paperback)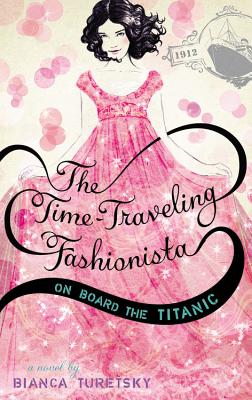 $12.99
Available - Click Title to See Store Inventory. Books must show IN STOCK at your desired location for same day pick-up.
Description
---
"What if a beautiful vintage dress could take you back in time?"
Louise Lambert has always dreamed of movie starlets and exquisite gowns and longs for the day when she can fill the closet of her normal suburban home with stylish treasures. But when she receives a mysterious invitation to a vintage fashion sale in the mail, her once painfully average life is magically transformed into a time-travel adventure.
Suddenly onboard a luxurious cruise ship a hundred years ago, Louise relishes the glamorous life of this opulent era and slips into a life of secrets, drama, and decadence. . . .
Dreamy and imaginative, "The Time-Traveling Fashionista" features thirty full-color fashion illustrations to show gorgeous dresses and styles throughout history.
About the Author
---
Une nouvelle voix pleine de fraicheur qui seduira a coup sur les jeunes amatrices de mode et d'aventures feeriques !