A Change in Altitude (Paperback)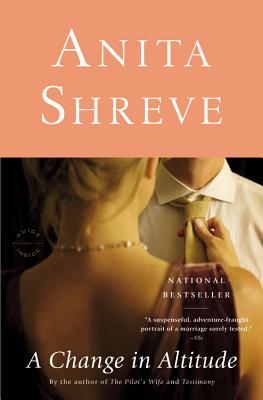 $14.99
Usually Ships in 1-5 Days
Description
---
Margaret and Patrick have been married just a few months when they set off on what they hope will be a great adventure-a year living in Kenya. Margaret quickly realizes there is a great deal she doesn't know about the complex mores of her new home, and about her own husband.
A British couple invites the newlyweds to join on a climbing expedition to Mount Kenya, and they eagerly agree. But during their harrowing ascent, a horrific accident occurs. In the aftermath of the tragedy, Margaret struggles to understand what happened on the mountain and how these events have transformed her and her marriage, perhaps forever.
"A Change in Altitude "illuminates the inner landscape of a couple, the irrevocable impact of tragedy, and the elusive nature of forgiveness. With stunning language and striking emotional intensity, Anita Shreve transports us to the exotic panoramas of Africa and into the core of our most intimate relationships.
About the Author
---
Anita Shreve is the critically acclaimed, award-winning author of Fortune's Rocks, The Pilot's Wife, The Weight of Water, Resistance, Eden Close, and Where or When. She teaches at Amherst College and lives in Longmeadow, Massachusetts.