PLEASE NOTE
Books must show: IN STOCK at your desired location for same day pick-up in stores. We recommend calling stores that show low stock numbers.
By Nightfall (Paperback)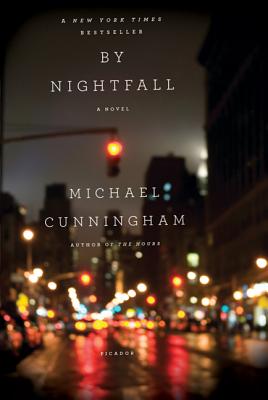 $15.00
In Stock - See Store Locations Below
October 2010 Indie Next List
---
"Peter Harris, a mid-40s New York art dealer, realizes his life is reflected perfectly in one artist's offhand comment: 'The art we produce is never as scintillating as the art we imagine in our minds.' But Peter's world receives a stimulating jolt when his wife's handsome younger brother comes to visit, and Peter responds in ways he never imagined he would."
— Chris Brussat, Maria's Bookshop, Durango, CO
Description
---
A "New York Times" Bestseller
Peter and Rebecca Harris, midforties, are prosperous denizens of Manhattan. He's an art dealer, she's an editor. They live well. They have their troubles their ebbing passions, their wayward daughter, and certain doubts about their careers but they feel as though they're happy. Happy enough. Until Rebecca's much younger, look-alike brother, Ethan (known in the family as Mizzy, short for the Mistake), comes to visit. And after he arrives, nothing will ever be the same again.
This poetic and compelling masterpiece is a heartbreaking look at a marriage and the way we now live. Full of shocks and aftershocks, "By Nightfall" is a novel about the uses and meaning of beauty, and the place of love in our lives.
About the Author
---
MICHAEL CUNNINGHAM is the author of the novels A Home at the End of the World, Flesh and Blood, The Hours (which won the Pulitzer Prize and the PEN/Faulkner Award) and Specimen Days. He lives in New York. Visit him online at www.michaelcunninghamwriter.com.
Praise For…
---
"The novel is less a snapshot of the way we live now than a consideration of the timeless consolations of love and art in the shadow of death, and its resolution—inevitable yet startling, like the slap of a wave—is a triumph." —The New Yorker "Rather witty and a little outrageous . . . for pure, elegant, efficient beauty, Cunningham is astounding. He's developed this captivating narrative voice that mingles his own sharp commentary with Peter's mock-heroic despair. Half Henry James, half James Joyce, but all Cunningham, it's an irresistible performance, cerebral and campy, marked by stabbing moments of self-doubt immediately undercut by theatrical asides and humorous quips. . . a cerebral, quirky reflection on the allure of phantom ideals and even, ultimately, on what a traditional marriage needs to survive." —Ron Charles, The Washington Post  "[Cunningham] makes you turn the pages. He tells a story here, but not too much a story. You aren't deadened by detail; you're eager to know what happens next." —Jeanette Winterson, The New York Times Book Review "Where art and humanity converge and where they part form a double helix in By Nightfall and account for the novel's most considered and lovely prose. Cunningham's observations of our desperate search for the real fill and break the heart." —Ellen Kanner, Miami Herald "So many of Cunningham's physical descriptions read like confident prose poems, where you imagine what's left between the lines . . . As a testament to the richness of the literary imagination, 'By Nightfall' is a success. You can't read this novel without the sense of how worlds can be found in a drop of water, or in an offhand comment, or in the curve of a vase. . . 'By Nightfall' is a meditation on beauty, and it has its own indelible qualities of beauty." —Matthew Gilbert, Boston Globe "Beauty, in its infinite variety and its power to transfix and seduce and delude, is a central theme of 'By Nightfall,' the latest from the author of the Pulitzer-Prize-winning novel 'The Hours.' Add the mysteries and fears of aging and mortality to the agenda, and you have echoes here of Oscar Wilde and Thomas Mann . . . the attentive reader is rewarded with a wise and exhilarating epiphany at the end." —Misha Berson, The Seattle Times  "Cunningham can really write. And so he transforms a set of predictable elements into an unpredictable and engrossing read. 'By Nightfall' is an exemplar of the crossover megahit that authors of all genders and genres dream of: an entertaining page-turner that's bound for, and deserving of, literary eternity . . . There's nothing minor about Cunningham's heart, or his talent. 'By Nightfall' deserves every superlative it has summoned." —Meredith Maran,  San Francisco Chronicle "[Cunningham's] vigorous explorations of art and its meaning—along with a thick veil of eroticism—keep the pages turning." —Eric Liebetrau, People "Cunningham has again pulled off his trick of combining the novel of ideas with the juicy read. The characters in 'By Nightfall' deceive, spy on and gossip about one another; but while all that is going on, 'Nightfall' also studies the concepts of beauty and genius as they are expressed in the contemporary art world . . . The verdict: 'By Nightfall' is a delicious book and will make a fine movie, as did 'The Hours' and 'A Home at the End of the World.' A straight man who suddenly falls for his wife's brother may seem like a stretch for mass appeal—but then didn't Mrs. Dalloway?" —Marion Winik, Newsday "In this rueful, daring and expansive novel, Cunningham gives us deep and thrilling access to the mind and heart of a  searching, cynical, self-deprecating-except-when-he's-self-aggrandizing modern male." —Pam Houston, More "There are sentences here so powerfully precise and beautiful that they almost hover above the page." —Karen Valby, Entertainment Weekly  "Beautifully written. . . Cunningham manages to perfectly capture post-9/11 New York City, with keen observations about anxiety, fidelity, aging, the art world and the somewhat impossible pursuit of what we think of as happiness." —Very Short List  "A ravishing and witty tale of yearning and hubris." —Donna Seaman, The Kansas City Star "The result is an exquisite, slyly witty, warmly philosophical, and urbanely eviscerating tale of the mysteries of beauty and desire, art and delusion, age and love."  —Donna Seaman, Booklist (starred review) "Michael Cunningham's newest novel, 'By Nightfall,' is a slim book that takes on some big issues: the evolving relationship of long-married couples, the often-fraught bond between parents and their adult children, the duty siblings have to one another. But it also enlarges to consider the role that beauty plays in our lives and the necessarily one-sided nature of our relationship with it.  'By Nightfall' is philosophy masquerading as a story.. . . Instead of a novel overflowing with flesh and sweat, rage and craziness, Cunningham has given us a well-considered treatise." —Nancy Connors, The Plain Dealer