The Heights (Paperback)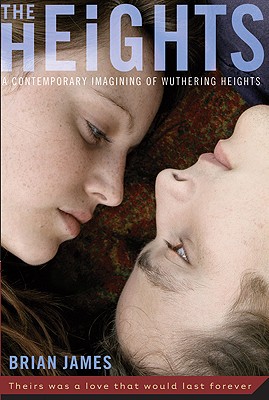 This Book Is Not Sold Online - In Store Special Order Only
Description
---
A Dangerous Obsession
Henry liked to imagine his life began that cold rainy day in San Francisco when Mr. Earnshaw found him shivering by the side of the road. That was the day Henry met Catherine. She's his savior, pushing away his anger and making him feel safe and calm. Though Henry and Catherine are raised as brother and sister, their love for each other goes much deeper. They vow to always be together. But everything changes when Mr. Earnshaw dies and his real son, Hindley, gains control of the family. Furiously jealous, Hindley never accepted Henry as a true brother. As he tries to sever Henry from Catherine, the violent rage Henry has kept barely controlled bubbles to the surface. And no one is safe from his wrath.
About the Author
---
BRIAN JAMES is the author of several highly praised books for young adults, including "Pure Sunshine," "Tomorrow, Maybe," "Dirty Liar," and "Zombie Blondes" (available from Square Fish). He lives in Upstate New York.
Praise For…
---
"This contemporary retelling of the classic and super-romantic fave, Wuthering Heights, is a gothic love story at its best."—Justine Magazine "Acts of increasing cruelty underscore this novel's provocative, daring questions about the human spirit's irreparable breaking points and the roots of obsessive love."—Booklist "The author succeeds at creating a modern-day story of doomed love with convincing depths of emotion."—The Horn Book Review