Avalon High (Compact Disc)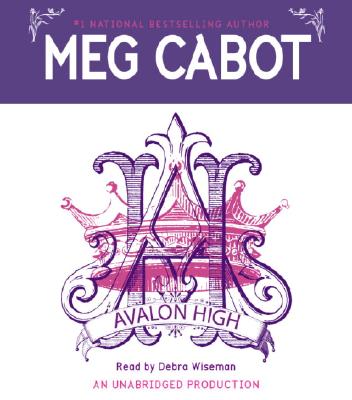 This Book Is Not Sold Online - In Store Special Order Only
Description
---
I recognized him at once–not just because he was so tall, and there aren't a lot of guys who are taller than me, but also because he had such a distinctive face. Not handsome, really. But attractive. And nice. And strong-looking.
The weirdest part was, he seemed to recognize me, too, even though he could only have seen me for, like, five seconds that day in the park.
"Hey," he said, smiling, not just with his lips, but with his blue eyes, too.
Just Hey. That's all. Hey.
But it was a Hey that made my heart flop over inside my chest.

Who is Will Wagner, and how is it that Ellie, the new girl at Avalon High, feels as if she's known him all her life, when she's only just met him?
A long-ago legend comes to new life in this tale of a love triangle, a medieval sword, and a totally awesome pool raft.
Avalon High seems like a typical high school, attended by typical students: There's Lance, the jock. Jennifer, the cheerleader. And Will, senior class president, quarterback, and all-around good guy.
But not everybody at Avalon High is who they appear to be . . . not even, as new student Ellie is about to discover, herself. What part does she play in the drama that is unfolding? What if the bizarre chain of events and coincidences she has pieced together means–as with the court of King Arthur–tragedy is fast approaching Avalon High?
Worst of all, what if there's nothing she can do about it?
About the Author
---
Meg Cabot is the author of many books (not all under her real name), including The Princess Diaries, an ALA Best Book for Young Adults and an ALA Quick Pick for Reluctant Readers. She is still waiting fo her real parents, the king and queen, to restore her to her rightful throne. She currently resides in New York City with her husband and a one-eyed cat named Henrietta.