PLEASE NOTE
Books must show: IN STOCK at your desired location for same day pick-up in stores. We recommend calling stores that show low stock numbers.
The Road to Oxiana (Paperback)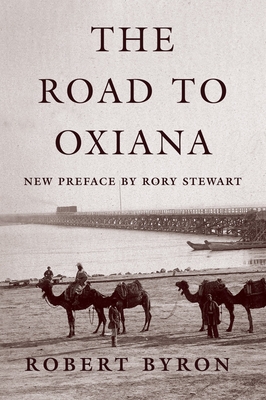 This Book Is Not Sold Online - In Store Special Order Only
Usually Ships in 1-5 Days
Description
---
In 1933, the delightfully eccentric travel writer Robert Byron set out on a journey through the Middle East via Beirut, Jerusalem, Baghdad and Teheran to Oxiana, near the border between Afghanistan and the Soviet Union. Throughout, he kept a thoroughly captivating record of his encounters, discoveries, and frequent misadventures. His story would become a best-selling travel book throughout the English-speaking world, until the acclaim died down and it was gradually forgotten. When Paul Fussell published his own book Abroad, in 1982, he wrote that The Road to Oxiana is to the travel book what "Ulysses is to the novel between the wars, and what The Waste Land is to poetry." His statements revived the public's interest in the book, and for the first time, it was widely available in American bookstores. Now this long-overdue reprint will introduce it to a whole new generation of readers. This edition features a new introduction by Rory Stewart, best known for his book The Places In Between, about his extensive travels in Afghanistan.
Today, in addition to its entertainment value, The Road to Oxiana also serves as a rare account of the architectural treasures of a region now inaccessible to most Western travelers, and a nostalgic look back at a more innocent time.
About the Author
---
Robert Byron was born in England in 1905 into a family distantly related to Lord Byron. He attended Eton and Merton College, Oxford, and wrote several travel books before his untimely death in 1941, while serving as a correspondent for a London newspaper during World War II.


Paul Fussell, critic, essayist, and cultural commentator, has recently won the H. L. Mencken Award of the Free Press Association. Among his books are "The Great War and Modem Memory, " which in 1976 won both the National Book Critics Circle Award and the National Book Award; "Abroad: British Literary Traveling Between the Wars; Wartime: Understanding and Behavior in the Second World War;" and, most recently, "BAD or, The Dumbing of America." His essays have been collected in "The Boy Scout Handbook and Other Observations" and "Thank God for the Atom Bomb and Other Essays." He lives in Philadelphia, where he teaches English at the University of Pennsylvania.

RORY STEWART is the best-selling author of The Places in Between andThe Prince of the Marshes. A former director of the Carr Centre for Human Rights Policy andRyan Professor of Human Rights atHarvard's Kennedy School of Government, he was awarded the Order of the British Empire for services in Iraq.Heis the Conservative Member of Parliament for Penrith and The Border, a constituency in Northern Cumbria, where he lives with his wife.