Eon: Dragoneye Reborn (Paperback)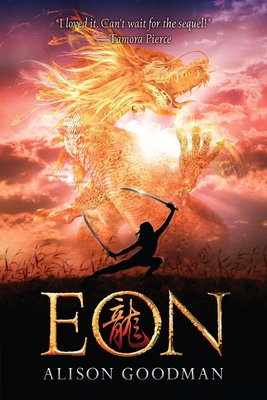 Description
---
Read Alison Goodman's blogs and other content on the Penguin Community.
"Eon"--the award-winning crossover fantasy that soars
Sixteen-year-old Eon has a dream, and a mission. For years, he's been studying sword-work and magic, toward one end. He and his master hope that he will be chosen as a Dragoneye-an apprentice to one of the twelve energy dragons of good fortune.
But Eon has a dangerous secret. He is actually Eona, a sixteen-year-old girl who has been masquerading as a twelve-year-old boy. Females are forbidden to use Dragon Magic; if anyone discovers she has been hiding in plain sight, her death is assured.
When Eon's secret threatens to come to light, she and her allies are plunged into grave danger and a deadly struggle for the Imperial throne. Eon must find the strength and inner power to battle those who want to take her magic...and her life.
About the Author
---
ALISON GOODMAN is the author of the internationally bestselling and award-winning Eon/Eona duology, as well as the YA science fiction thriller Singing the Dogstar Blues, and an adult novel, A New Kind of Death (originally titled Killing the Rabbit). She was a D. J. O Hearn Memorial Fellow at Melbourne University, holds a Master of Arts, and teaches creative writing at the postgraduate level. She is online at www.alisongoodman.com.au and on Twitter @AlisonGoodman, and keeps a constantly growing Regency treasure trove at www.pinterest.com/alisongoodman. Alison Goodman and her husband live in Victoria, Australia, with their irrepressible terrier, Xander.
Praise For…
---
-Eon is wonderful, with its whirlwind of gender exploration, imperial ambition, dragon lore and dissection of nature versus nurture.+ -Los Angeles Times

-Includes plenty of exciting sword fights and plot reversals, and the dragons themselves, which only mystics of Eon+s ability can see, are beautifully described.+ -New York Times

-This mesmerizing story begins where most novels end: in a tension-filled climactic event . . . A world so richly imagined that it feels real.+ -Booklist, starred review